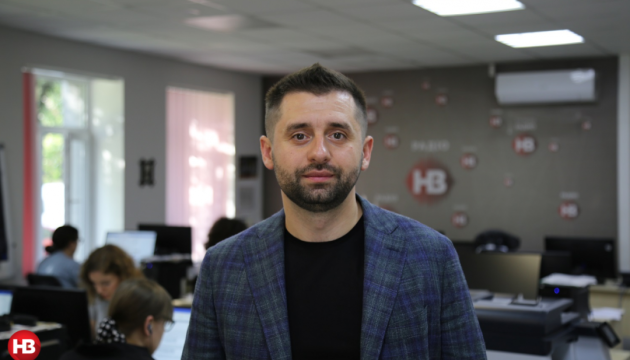 Ukraine's withdrawal from Minsk agreements will lead to lifting of sanctions against Russia - Arakhamia
The head of the Servant of the People faction in Ukraine's parliament, David Arakhamia, has said he believes that the implementation of the Holos party's proposal on Ukraine's withdrawal from the Minsk agreements could lead to the lifting of international sanctions against Russia.
Arakhamia said this in a comment to reporters after a congress of the Servant of the People party in Kyiv on Sunday, November 10, according to an Ukrinform correspondent.
"This statement sounds unexpectedly to me because I respect the Holos party and I respect their competencies. But I have talked to several international lawyers, and they don't even understand how such statements can be made because any withdrawal on our initiative from the Minsk agreements means almost the automatic lifting of many sanctions against the Russian Federation. I don't know if there is anyone in this country who is interested in lifting sanctions on the Russian Federation," Arakhamia said.
According to Arakhamia, Holos party leader Svyatoslav Vakarchuk is concerned about the further strategy of the Normandy format and therefore proposes to stop and accumulate financial, military, diplomatic resources and then move on.
Earlier, the Holos party issued a statement that the only effective way for Ukraine is withdrawal from the Minsk agreements and the "freezing of the situation to the strengthening of our own positions."
op