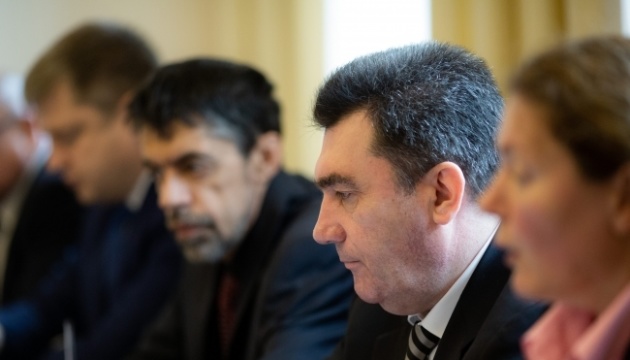 NSDC secretary and Pentagon official discuss war in Donbas
Secretary of the National Security and Defense Council (NSDC) of Ukraine Oleksiy Danilov held a meeting with United States Deputy Assistant Secretary of Defense for Russia, Ukraine, Eurasia Laura Cooper, according to the NSDC's press service.
During the meeting, the parties discussed topical issues of bilateral cooperation, in particular in the security and defense sector, and exchanged views on the security situation in Europe and the world.
The NSDC secretary expressed his gratitude to the United States for its strong and consistent support of our country's independence and territorial integrity, as well as of its movement towards democratic reform. "U.S. assistance is critical to protecting Ukraine from Russian aggression," the report reads.
The parties also discussed reforms in Ukraine's security and defense sector. Ms. Cooper emphasized the unfettered support of Ukraine in reforming this sector by all U.S. government institutions and outlined the main priorities of the assistance.
She stressed the importance of implementing the provisions of the law on national security in terms of strengthening civilian control over the Armed Forces, enhancing the transparency and accountability of the military procurement process, improving the accountability and transparency of the military-industrial complex.
The NSDC secretary stressed that our state is interested in reforming its defense industry in accordance with the best Western standards. "Our strategic goal is to ensure that the domestic defense industry can effectively provide the Armed Forces with the necessary weapons and resources," he said.
Mr. Danilov and Ms. Cooper paid particular attention to the issue of the war in Donbas, in particular, the steps of President Volodymyr Zelensky to ensuring a ceasefire and possible ways to achieve a lasting peace. The NSDC secretary stressed that the Ukrainian authorities continue to work hard to reach effective arrangements for the de-escalation of the situation in the temporarily occupied territories.
Ms. Cooper assured that the United States strongly supports Ukraine, its territorial integrity and sovereignty.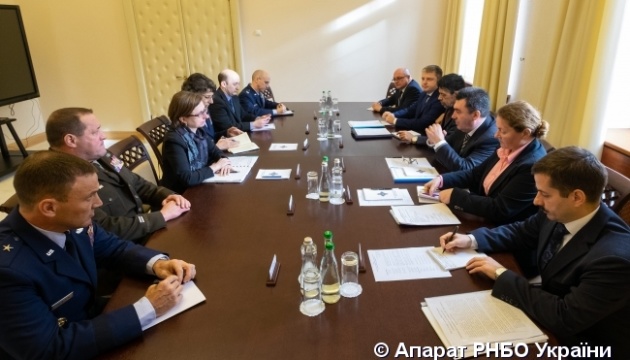 ish