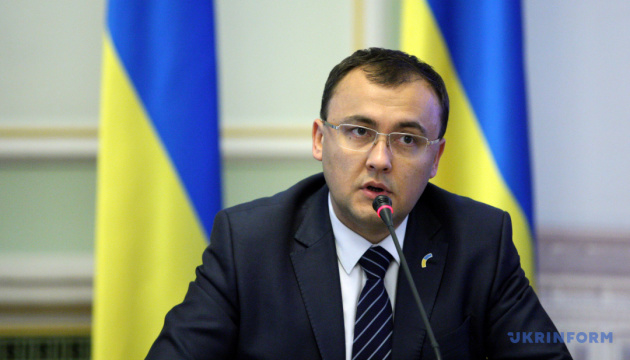 Vasyl Bodnar, Canada's deputy foreign minister discuss sanction policy against Russia
Ukrainian Deputy Foreign Minister Vasyl Bodnar had a meeting with his Canadian colleague to discuss ways of further countering Russian aggression.
The Ukrainian Embassy in Canada wrote about this on Twitter.
"Deputy Foreign Minister of Ukraine Vasyl Bodnar met Deputy Minister of Foreign Affairs of Canada Marta Morgan to discuss new opportunities in strengthening the Ukrainian-Canadian cooperation on the basis of special partnership, continuation of the sanctions policy and international support on countering Russian aggression," reads the report.
The Embassy added that within his several-day visit to Canada, Vasul Bodnar had already held a number of bilateral meetings with the leadership of the country and would participate in the XXVI Triennial Congress of the Ukrainian Canadian Congress.
iy