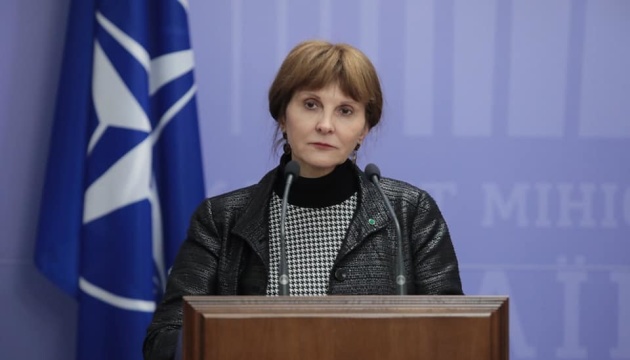 NATO assistant secretary general comments on MAP prospects for Ukraine
Ukraine will go through various stages of cooperation with NATO on its path to future membership of the Alliance, including the acquisition of partner status and a Membership Action Plan (MAP), Deputy Prime Minister for European and Euro-Atlantic Integration Dmytro Kuleba has said.
He said this at a joint briefing with NATO Assistant Secretary General for Political Affairs and Security Policy Bettina Cadenbach on Thursday, October 31, according to an Ukrinform correspondent.
"As part of the visit of the North Atlantic Council to Ukraine, the president of Ukraine and government representatives, in particular, me, made clear to our NATO partners at different levels that Ukraine's Euro-Atlantic course is unchanged. The future of Ukraine is NATO membership, and on the path to this membership, we will go through different stages, including the status of a partner with extended opportunities and a Membership Action Plan," Kuleba said.
He thanked the North Atlantic Alliance for the support for Ukraine already provided and to be provided in the future.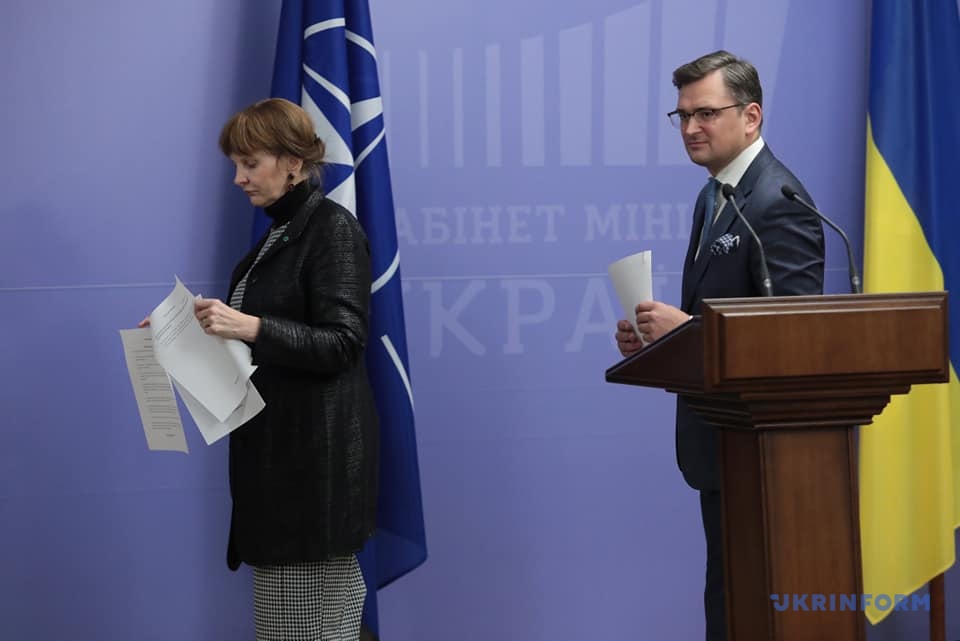 When asked when Ukraine might get the MAP, Cadenbach said she could not predict the future and did not want to speculate on the dates.
It's going to happen in the future, that's obvious, but it's about the consensus not only among 29 NATO members, but also about the consensus in Ukrainian society, she said.
The North Atlantic Council was on a visit to Ukraine on October 30-31. The visit began in Odesa. On October 31, Secretary General Jens Stoltenberg and NATO ambassadors were working in Kyiv.
op