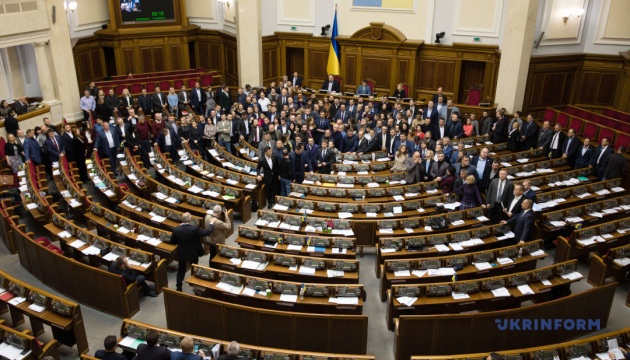 Parliament approves bill on granting combatant status to volunteer soldiers
The Verkhovna Rada of Ukraine approved as basis the bill on granting the status of participant in combat operations to members of voluntary units.
The Ministry for Veterans Affairs, Temporarily Occupied Territories and Internally Displaced Persons wrote about this on Facebook.
"At a regular sitting of the Verkhovna Rada of Ukraine, MPs considered and supported as basis the bill No.2045-1 on granting the official combatant status to members of voluntary units who participated in the Russian-Ukrainian war [in Donbas], defending Ukraine's integrity and independence," Minister Oksana Koliada wrote.
In particular, the bill envisages a clear procedure how members of voluntary units can obtain the official combatant status.
Also, MPs supported a proposal to shorten the terms for developing the bill for second reading.