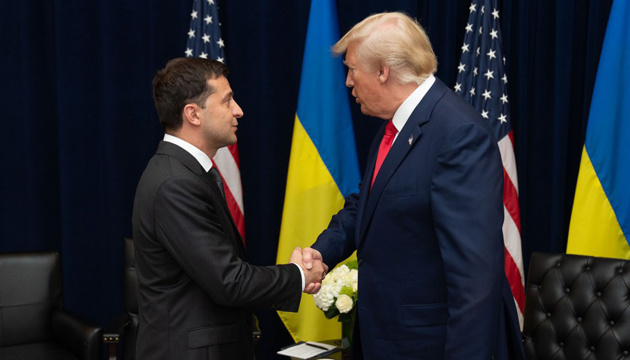 "Trump's pressure on Ukraine" or "quid pro quo"?
Criticizing the victim so as to defend the accused - a new trend for U.S. commentators
A week ago, Ukraine was described by Democrats, in their official letters and statements, almost as a victim of the U.S. president's manipulation. Donald Trump's opponents called it "pressure on Ukraine."
Trump delayed the provision of military aid to Ukrainians, vital to counter Russian aggression, so as to get Ukraine to investigate the activities of his opponent, Democrat Joe Biden. The House of Representatives hosted all week the hearings of officials and diplomats who testified about this "pressure" behind closed doors.
However, last week, following the confession of White House chief of staff Mick Mulvaney, another formulation appeared in the media, and it was promptly picked up by commentators and politicians, particularly those committed to Trump – "quid pro quo."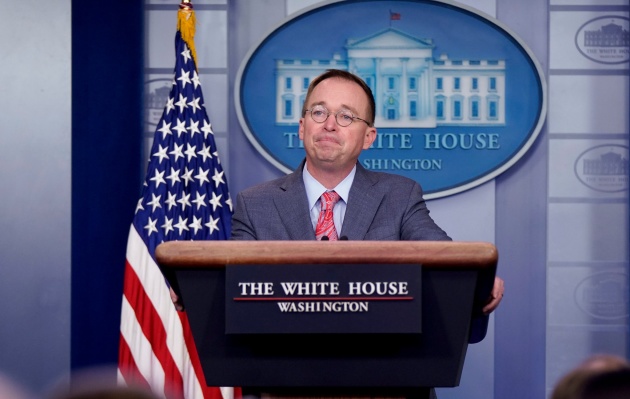 It appeared to be an accident. At a press conference, a journalist asked Mick Mulvaney several questions about the delay in military assistance to Ukraine, concluding: "What you just described is a quid pro quo. Funding will not flow unless the investigation into the Democratic server happened as well." Mulvaney, in turn, replied: "We do that all the time with foreign policy. […] There is going to be political influence in foreign policy. Elections have consequences." An hour later, Mulvaney denied this sensational confession, saying that he did not use the words "quid pro quo" and that the journalist interpreted everything in his own way.
The clever phrase "quid pro quo," which means in Latin "something for something", that is, "a favor for a favor" immediately spread in the U.S. information space. And this wording slightly changes the approach to the "Ukraine issue."
It implies that Ukraine is not a victim of "pressure," but an accomplice to Trump's actions. A favor for a favor. You give us money, and we give you a scalp of Biden... In short, a trade deal... And the United States does that quite often in interstate relations, according to Mulvaney.
Although Mulvaney flatly rejected his words, the aftertaste remained...
Analysts overseeing the strategy to defend Trump in the impeachment case point to several areas. The Washington Post categorizes Trump's attempts to disrupt the political damage of his Ukraine outreach into three groups: ones that have been debunked, ones that aim to deflect and ones that are little more than denials.
According to the newspaper, those debunked include arguments by Trump supporters, in particular, that the transcript of his phone call with Volodymyr Zelensky was inaccurate or that there was no pressure.
Among the denials is Trump's assertion that the call with the Ukrainian president on July 25 was perfect, as well as the thesis that he is allowed to ask for an investigation into corruption or the election anyway.
Attempts to deflect the public's attention to other details of the case are most interesting. For example, one of the investigators, chair of the House Intelligence Committee Adam Schiff, is a bad guy, a dishonest actor; the whistleblower, who spoke about the Trump-Zelensky phone call, is biased and might be a spy; Joe Biden should have been investigated; Ukraine got the aid after all; Democrats are afraid of the 2020 election; Democrats were wrong about Russia, too, when they accused Trump of collusion with Russia regarding its meddling in the 2016 election.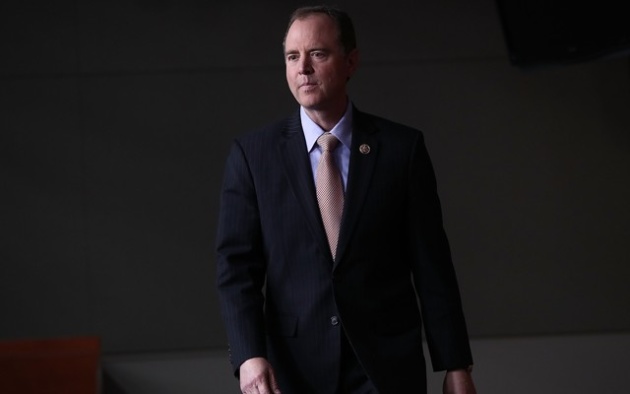 In the context of "deflecting" maneuvers by Trump's defense, the change in the formulation of "pressure" to "quid pro quo" does not seem accidental. Moreover, Mulvaney said that assistance to Ukraine was allegedly withheld due to corruption in the country. Such tactics - when a lawyer in court tries to show the negative sides of the victim in order to defend the accused - are well known to lawyers and detectives.
How should Ukraine behave in this situation?
We should probably deny both "pressure" and "quid pro quo." This is not our game, and we should stay away from it as far as possible.
Volodymyr Ilchenko, Ukrinform