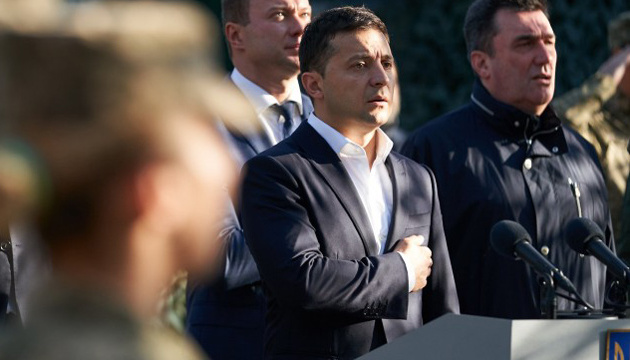 Zelensky signs law ensuring efficient work of National Agency for Corruption Prevention
President Volodymyr Zelensky signed the Law "On amendments to certain legislative acts of Ukraine on ensuring effectiveness of the institutional mechanism for preventing corruption," which was approved by the Verkhovna Rada on October 2, 2019.
The relevant report has been posted on the president's official website.
"The law amends a number of Ukrainian legislative acts to help reduce corruption and increase public confidence in anti-corruption bodies by improving the institutional mechanism for preventing corruption. In particular, the document changes the governance structure of the National Agency for Corruption Prevention (NACP) to more effective one, enhances the capacity and guarantees of NACP independence," reads the report.
According to the document, a proper legislative basis will be created for the functioning of authorized units for prevention and detection of corruption in government bodies, amendments to some regulations of the Law "On prevention of corruption", in particular, regarding the requirements of financial control and other legislative acts.
The law envisages the change of governance structure of the National Agency from collegial into individual. The head of the NACP will be appointed by the Cabinet of Ministers in line with a proposal submitted by the competition commission based on the results of open competitive selection.
The law also stipulates the change of the procedure for the formation and composition of the competition commission for electing the NACP chairman, ensuring that representatives of international organizations participate in the work of this commission.
The document also stipulates that the NACP is entitled to receive information from open databases and registers of foreign countries, including after transferring the payment for the relevant information, if such payment is required for access to information etc.
iy