Vadym Prystaiko, Foreign Minister of Ukraine
There is still a chance to compel Russia to make concessions and it must be taken
15.10.2019 17:00
Many burning issues have emerged on Ukraine's foreign policy agenda over the past few weeks, but the settlement of the armed conflict in Donbas is likely to remain the most pressing one. A throwback to the almost forgotten "Steinmeier formula" in this context added fuel to the flame, from which smoke from Maidan even came.
Ukrinform correspondents asked Minister of Foreign Affairs of Ukraine Vadym Prystaiko, inter alia, how to avoid fomenting new flashpoints while trying to put out the existing ones, why Ukraine insists on holding a Normandy Four summit, and what consequences the disclosure of Trump-Zelensky telephone conversation will entail for our country.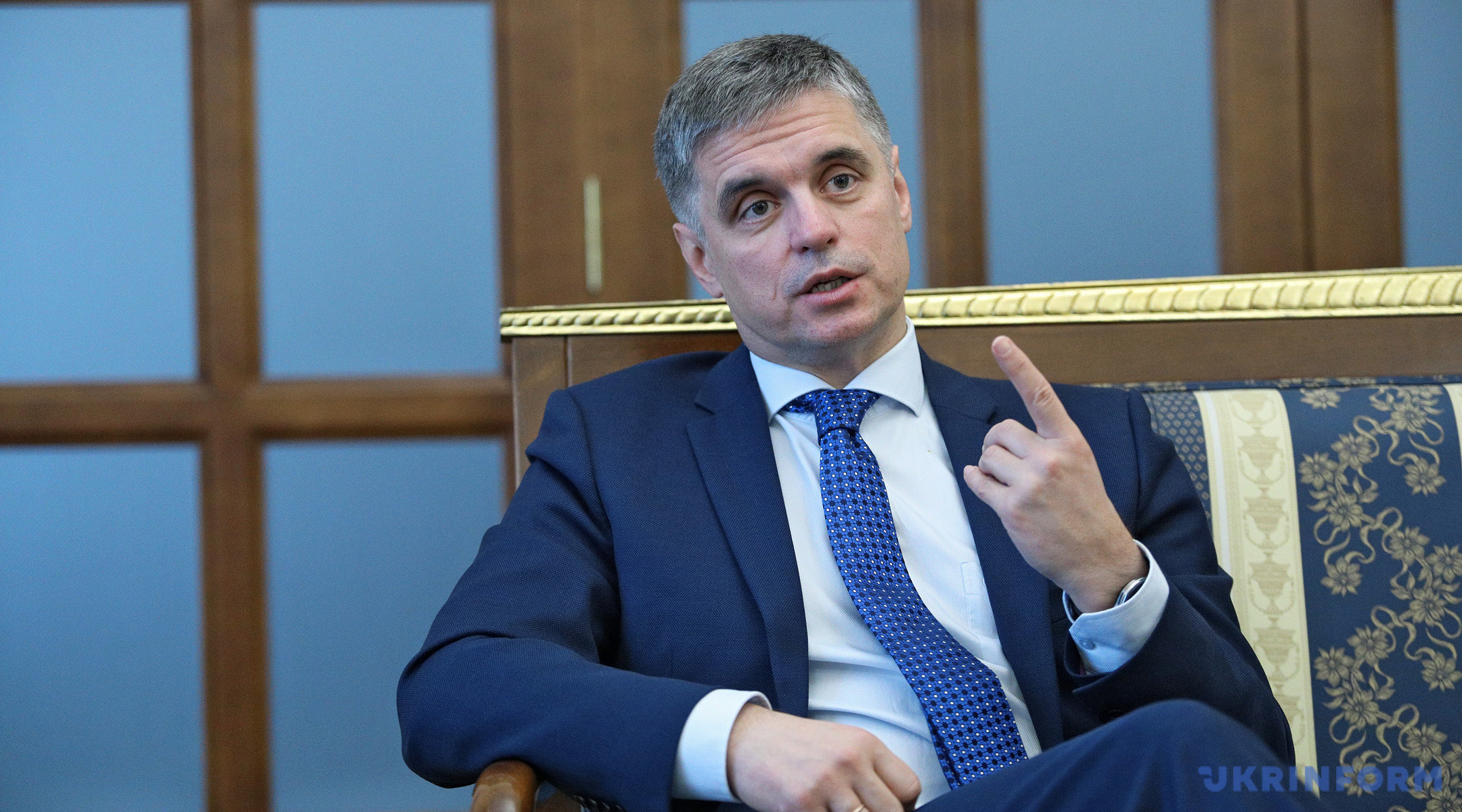 HEADS OF STATE ARE OFTEN DRIVERS OF POSSIBLE CHANGES
- Mr. Minister, you stated in the Parliament on the day of your appointment that it was critically important for us to make progress on Donbas in the next six months. What is the reason for determining this timeline? Is it related to the expiry of the law on special status for certain areas in Donetsk and Luhansk regions or the next six months of EU's sectoral sanctions on Russia?
- This is a question I am often asked by journalists and other interlocutors. The first and foremost answer is: How long and what else should we wait for? There are nearly 14,000 killed people already. What number should we reach to make it clear that radical measures are needed?
In fact, we were not attached to dates. We tried to find a more or less acceptable period during which we will try to make tangible progress.
Three years have passed since the last meeting of the Normandy Four leaders. A failure to hold a summit means a failure to seize every opportunity, because, for better or worse, it is the heads of state who are often the drivers of possible changes.
What can we really gain from a meeting of the leaders?
The terms of negotiations are already on the table. Further on, everything depends on the mastery of negotiating teams.
- However, we may weaken our negotiating position and give Russia an opportunity to continue its game as we set time limits for ourselves. After all, if we are so interested in the Normandy Four meeting, its price for us increases.
- But a date can also work fine, since bureaucracy works the same way everywhere. If the leaders say that a meeting is scheduled for a specific date, then there is a chance to get at least something then.
That is, on the one hand, you are right that our interest in the meeting is not in our favor but, on the other hand, a specific date makes all parties step up to achieve the result.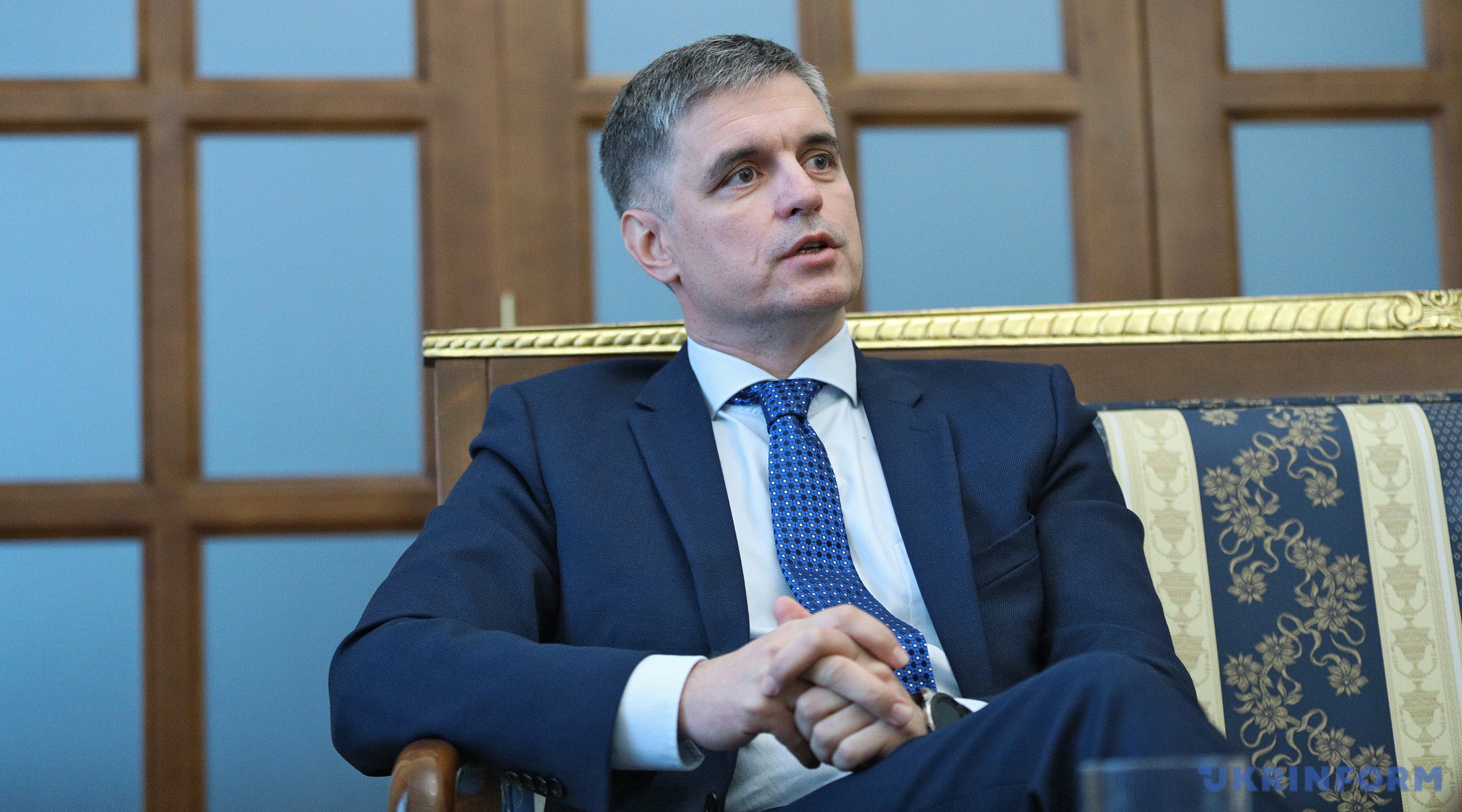 - Why did we agree to discuss the political part of the Minsk agreements before the security part? The well-known letter of foreign ministers Steinmeier and Fabius said that the elections in the occupied Donbas should become the final phase of the Minsk process, i.e., they would symbolize the end of the armed conflict.
- I do not agree that we started with the political part. In fact, we started with a purely humanitarian one.
President Zelensky's first initiatives were aimed at restoring transport connections, rebuilding bridges – and this has taken several months already – then resuming the payment of pensions and so on.
That is, the first step was to try to understand whether we recognize Ukrainians living on the other side of the contact line as the part of our society and whether they feel being part of our society. We want to get through to them somehow, to return them home.
- However, it is the political part that is currently formalized in the documents while the security part remains as if behind the scenes. Russia can actually say that only the issue of elections is put on paper, they will take place and that will be the end of the conflict.
- Do you mean the "Steinmeier formula"? It was a compromise between two completely different approaches – ours and the Russian.
We maintained our position that the conditions necessary for holding elections should be created first. Meanwhile, the Russians said that elections should be held to make people feel that they have an impact on something, they are recognized, and then they will stop firing.
This position is unacceptable to us, and the Russians understand that their influence on the region will come to naught when we gain control over the border.
Therefore, the Germans suggested using the "Steinmeier formula" and making elections a "moment of truth" when the law on the special status of Donbas ceases to be provisional and becomes effective on a permanent basis.
But the fact is that the "Steinmeier formula" cuts no ice without the laws on elections and on special status!
If these laws stipulate that elections should be held in strict accordance with Ukrainian law, that is, sufficient security conditions should be created, then this is a guarantee that elections cannot be held before the necessary conditions are created.
The disengagement of troops is also a part of fulfillment of security conditions as it is impossible to lower a level of hostility without withdrawing the armed military from the contact line.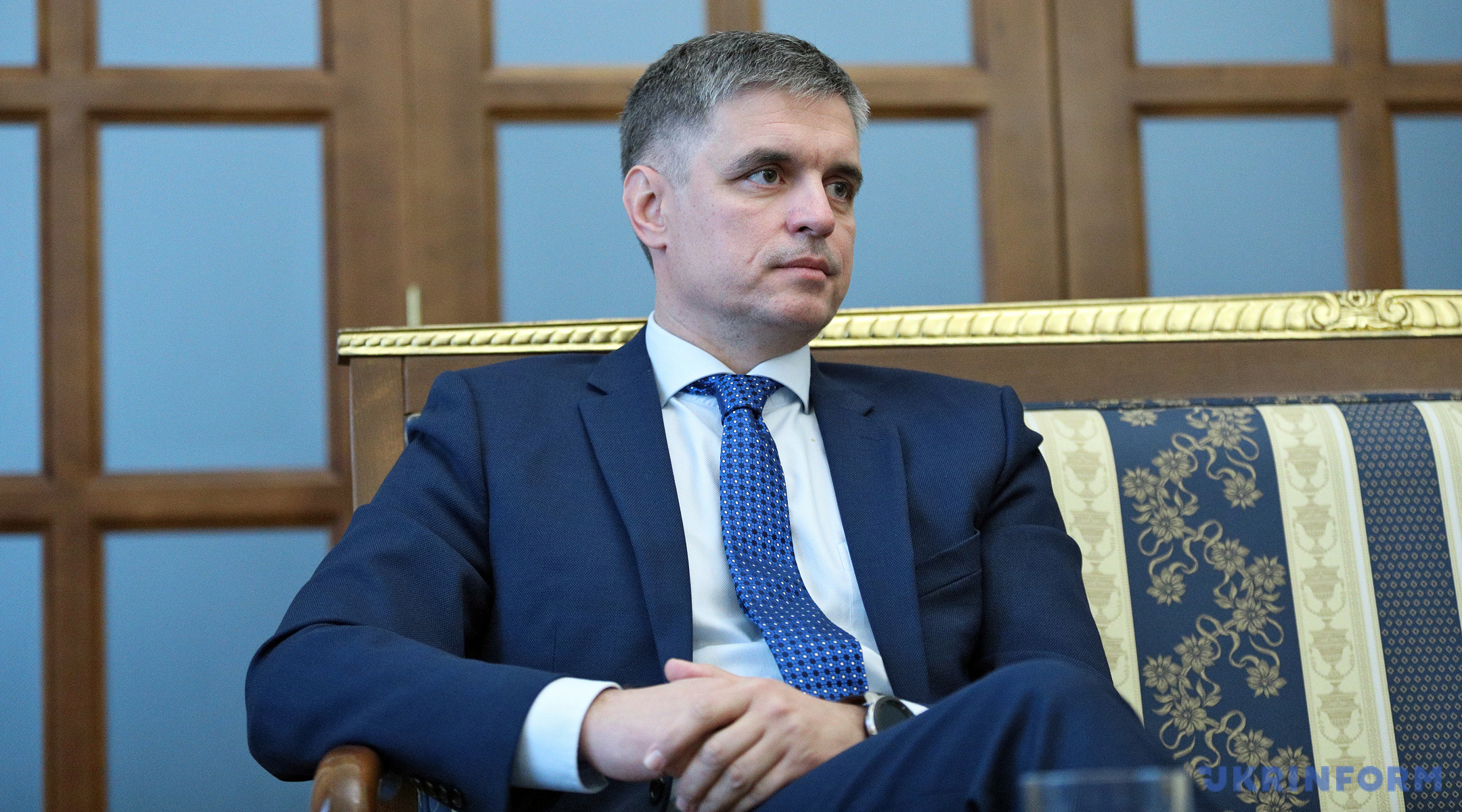 - The disengagement into the inland of our territory is perceived as a retreat, and it is difficult to convince people that it is not.
- I agree that moving into the inland is really painful. The only thing we can say is that the Armed Forces are withdrawn, while the Ukrainian authorities, police and other bodies, which can ensure the safety of Ukrainian citizens, stay there.
The second safeguard is that no fortifications are being dismantled at this stage. If we see that, to put it mildly, we have been fooled and they try to take up our positions, the Armed Forces will return to this point.
It's a burning issue that evokes a lot of emotions now. But you could ask me quite a reasonable question: Why did we previously withdraw our heavy weapons into the inland of our territory?
That is, we have morally agreed to this earlier. Now it is said that we should withdraw our troops with small arms at a safe distance after heavy weapons were withdrawn because these are the next steps after those agreed in Minsk and already made.
We have come to the point when we have to decide whether we are moving forward or whether our soldiers will continue sitting in the trenches and we will continue losing one or two persons each day.
Who should make this decision? You, I, President Zelensky, or protesters on the street?
Why wasn't Petro Poroshenko asked questions five years ago when the Minsk Agreements were signed? Why did we agree to gain control over the border in the last turn?
- There was a different situation then. And now the impression is that we are weakening our positions, though time is on our side as the sanctions against Russia have effect.
- And if sanctions are not extended next time, what then?
It may seem in Ukraine that everything is getting along all right, but we see that it is not.
In fact, sanctions are not just a list of restrictions. We need to look through a broader lens. The attitude towards Russia, not shaking hands – these are all sanctions. If the pieces split off from the whole, that is, someone starts dancing at a wedding with Putin, someone finishes laying the last kilometres of the Nord Stream 2, someone says what's wrong with inviting Putin to next G7 summit we will chair, then, in the end, it remains only one step: not to extend sanctions simply because of consensus destruction.
Any country with bilateral interests with Russia can do this. It could be Hungary, it could be Italy. And one day we will see that there are no more sanctions.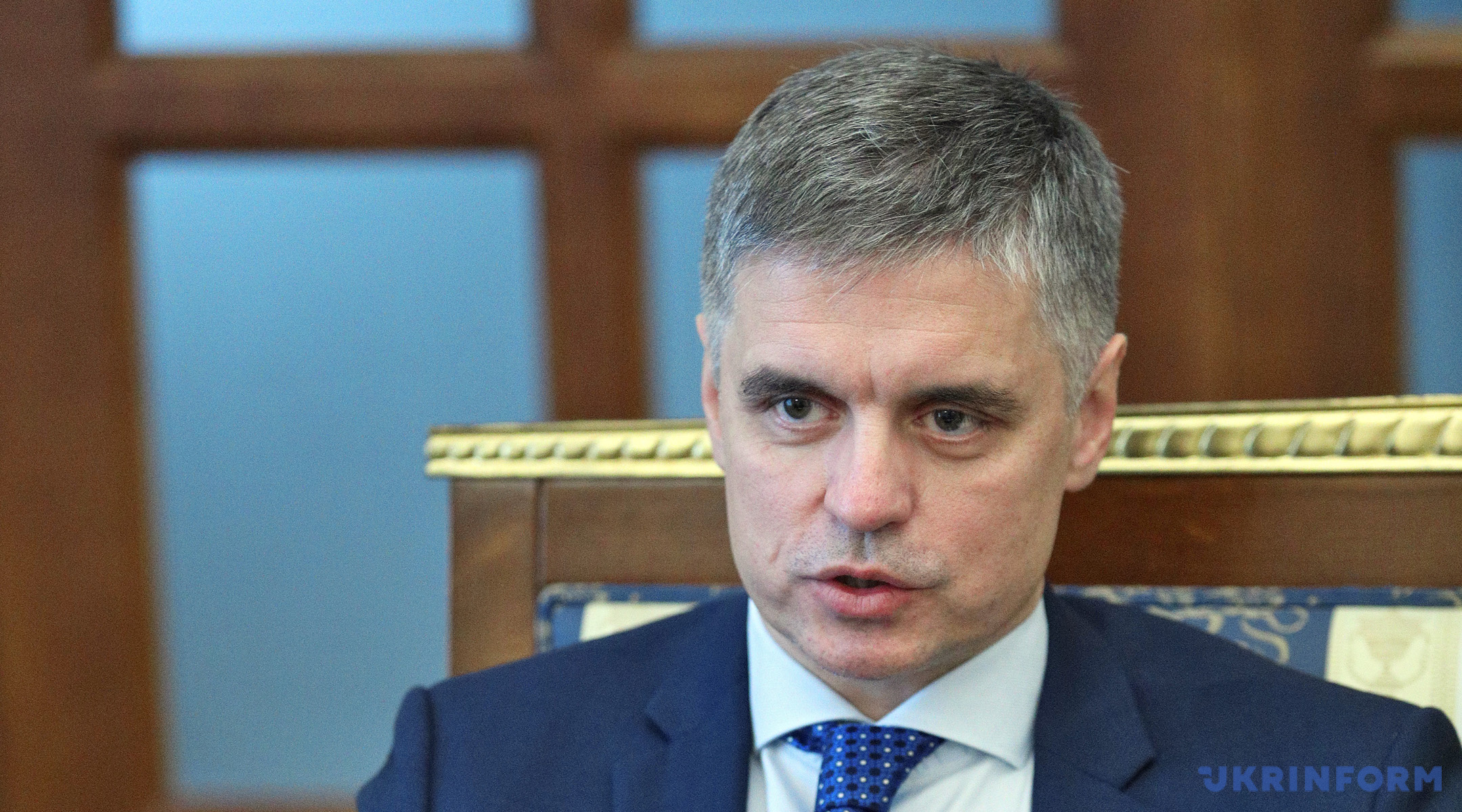 RUSSIA STIRS UP UKRAINIAN SOCIETY THROUGH FAKE NEWS AND ITS PUPPETS
- In early October, Russian media reported that the final document of the forthcoming Normandy Four summit had already been agreed upon preliminarily and contained no provision on the restoration of Ukraine's control over the border before the elections. Is it true?
- Only the part concerning the "Steinmeier formula" is agreed upon.
I do not know what the final document will be. As of now, the advisers have agreed upon a very short document which notes only the progress made. For example, it says that the parties welcome the completion of the disengagement, the resumption of transport communications in Stanytsia Luhanska, the exchange of prisoners and empower their foreign ministers, relatively speaking, to work further.
This allows Russians to say that there is no provision on control over the border, but there is nothing there at all yet!
- So Russia releases this fake news to create even more tension?
- Yes, it does. A lot of such fake news publications appear constantly.
You see, the "Steinmeier formula" has been agreed on in Minsk, and then the "leaders of the Donetsk People's Republic and the Luhansk People's Republic" come out and declare that Kyiv has finally understood it will never have power over them. Undoubtedly, this is done to stir up the population against President Zelensky's peacekeeping policy.
- The topic of local elections in the occupied Donbas dominates in the Ukrainian information space, although we do not know whether the residents of the occupied territories want these elections. After all, they may ignore elections for various reasons: they may be intimidated or they may think they do not need these elections.
- Such a danger exists. But when we sat down to sign agreements in Minsk five years ago, we also didn't know their point of view.
But then we agreed to a series of steps and we cannot tell the German and French partners, who have provided political support to us, that we decided not to take those steps. After all, they imposed sanctions on Russia and thereby imposed restrictions on their own business, promising they would be abolished after the settlement of the conflict in Donbas.
We just work in the format that we have inherited because no one, including Petro Poroshenko, had the moral strength to say that the Minsk agreements had been designed for one year and if it did not produce results during that period, we needed to look for another option.
That step was to be taken on December 31, 2015. Unfortunately, we did not take it because there was a strong belief in the Minsk-related sanctions.
We are now in a situation when the aggressor has attacked us with weapons and we are forced to find an answer from a political perspective.
- The implementation of the Minsk agreements will be discussed among other things at your meeting with the EU foreign ministers in Luxembourg on October 14. What message would you like to convey to your European colleagues right now?
- The message is that the Ukrainian authorities take some rather painful steps that trigger the protests of a part of our society.
There is another part of society that says: "Let's move on, we cannot find ourselves in the present situation endlessly, this occupied territory is poisoning us."
The third part of society says: "We must agree to everything. Why can't you understand that our relatives, our families are there!"
So I want to tell Europe that our very difficult decisions must not just hang in the air, you should lend your shoulder and support them. Because if you do not press down Russia now, the situation will roll back to the state of military confrontation, that is, we will start barricading again.
- You have recently stated that we expect Russia to take steps towards restoration of our sovereignty over the occupied Donbas. How do you see these steps?
- We understand that, unfortunately, the territory is directly governed by Russia. That is to say, our ability to influence its inhabitants is extremely limited for various reasons. We have made our contribution as well. For example, we stopped at least some trade with them and thus lost the possibility of economic influence on that side.
In fact, one Putin's decision is enough for Russia to start moving in the direction that everyone, primarily Ukraine, wants.
That is, there are absolutely specific steps that could be taken right now. For example, to take away the Russian army leadership and the mercenaries from the occupied Donbas, to stop financing by which Russia feeds these territories since they are obviously not self-sufficient, to withdraw heavy weapons from the territory of Ukraine and to stop issuing Russian passports.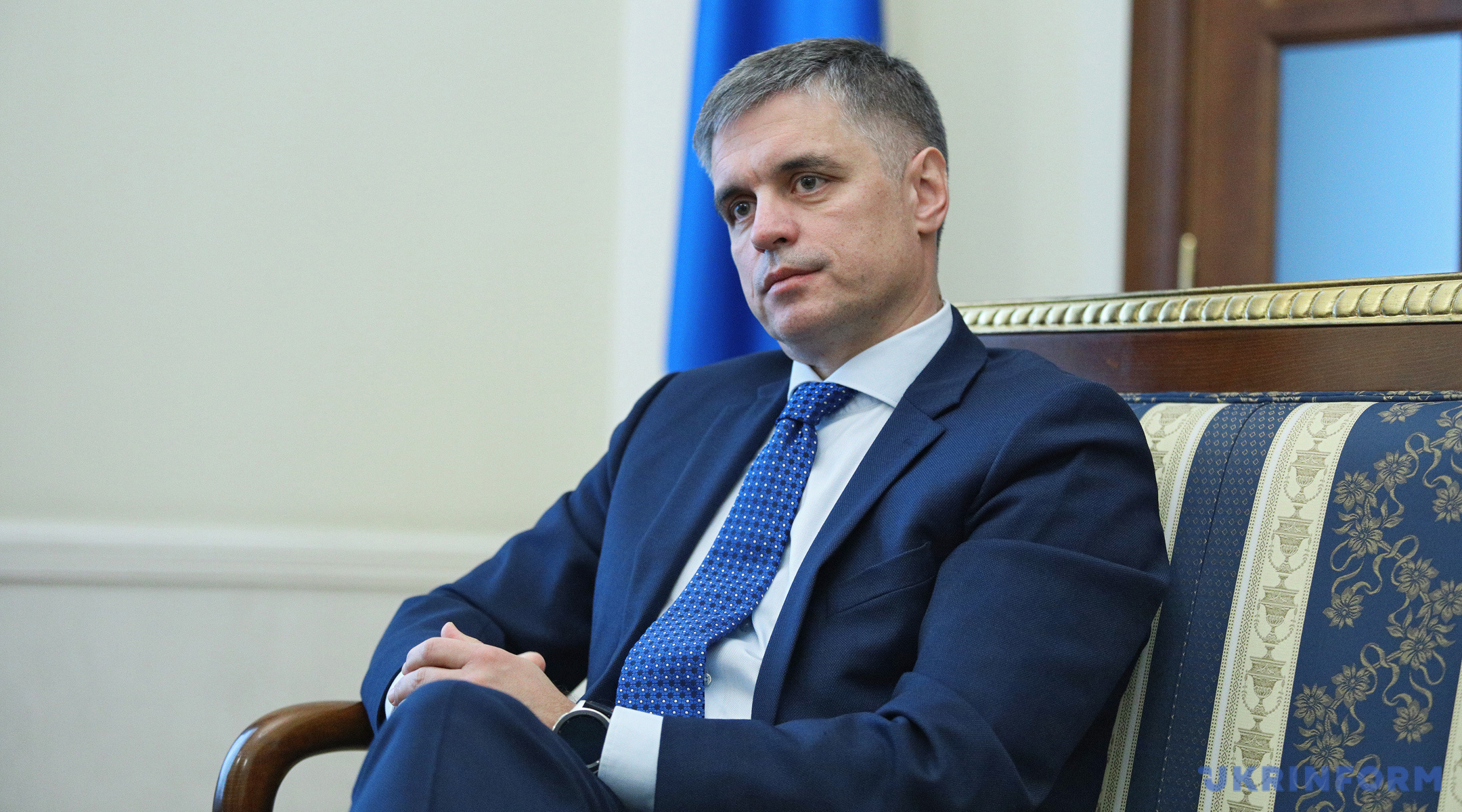 - Why should Russia be interested in doing that since it started the war aiming to collapse Ukraine? And how long can we expect Russia to take such steps?
- It's a great question but it contradicts your previous ones! If we do not believe in the possibility of moving forward, then what do we want to achieve by standing at the point we are now?
After all, we know that Russia has brought lots of equipment and munitions to the occupied Donbas which would be sufficient for the next hundred years. They can just bomb our troops indefinitely.
That is why we do not want to sit and just wait for six, seven, eight years. We want to use the sanction pressure of Europe as a chance to compel Russia to make concessions.
- Russia has recently released Ukrainian POWs. Can their return within the prisoner swap be regarded as compliance with the order of the ITLOS?
- In our view, they did not comply with the ITLOS order. However, the Russians sent there an official note saying that 24 Ukrainian sailors had been handed over to the Ukrainian side. That is, in their view, they have fulfilled this part.
- How about the return of the Nikopol, the Berdyansk and the Yani Kapu captured ships?
- I am sure that the ships will also be handed over to us in the near future. We have stated that we are ready to receive them anytime at any place, just tell us where we can get these ships, just give them back!
By the way, I want to see if there are traces of shots left on the sides of our ships in order to understand whether they delay the return to patch the ships and leave no traces for further investigation.
I AM EXPERIENCED DIPLOMAT AND DO NOT REALLY BELIEVE THAT LEADERS ARE SO THIN-SKINNED
- Is the official visit of President of Ukraine to Washington still on bilateral agenda? Isn't it suspended till the next U.S. election?
- Nobody raises this question. We have an invitation. President Trump invited President Zelensky in writing. But our President was right to note during the meeting in New York that Mr. Trump had forgotten to indicate a date in it.
It raised laughter of those present, but the date has not been named yet (smiles)
But we do not worry too much. We will make a visit when a date is named.
- Do we have a strategy for minimizing potential risks after the disclosure of Zelensky-Trump telephone conversation transcript?
- Our tactics and strategy are very simple: we are not going to interfere in the domestic American "showdowns" on either the Republicans or the Democrats side. Here is our strategy: to stay out of their race.
- When will we have a new ambassador to the United States?
- One of these days, we will be ready to discuss the candidacy of the next ambassador with the US side.
- Young and promising?
- At the moment, I would rather put on an experienced and promising ambassador than on a young and promising one.
- Has the disclosure of Zelensky-Trump conversation harmed the relations with Germany and France much?
- It seems to me that there is a somewhat exaggerated emotional component on part of our Western partners. The insult has not resulted in any radical forms, but some tension is still felt.
I have been working in diplomacy for a long time, and frankly speaking, I don't really believe that the leaders of the countries are so thin-skinned. Rather, there is some affectation and a certain desire to use this moment.
Diplomats faced a whole new reality in the wake of the disclosure of this conversation. It's really wild, but we need to adapt to it. This is some brand new diplomacy!
We have long joked with colleagues that our profession is dying out as leaders began to communicate directly with each other, but we haven't even though that the details of their communication would become known to the broad public so soon.
Now, all leaders think about how they should talk to Trump and each other.
- During recent TV airtime, [Ukrainian civil society activist] Olha Ayvazovska said that not all Ukrainian diplomats understood how to interpret your public speeches, for example, in the context of upcoming elections in the occupied territories. Your reaction raised astonishment as you asked about specific names. Have you discussed with diplomats the new approaches of the Zelensky team to the issues of foreign affairs?
- Why do you think that something changed?
- Earlier, the primary focus was on the 'Minsk' security bloc, and now the political one comes to the fore.
- Why did a question of Ayvazovska knock me off balance? Because she was negotiating in the political subgroup for two and a half years! I wanted to ask what she was doing there all that time. Our soldiers are being killed, and what are the achievements of the group created for addressing the political issues? What is the result of their work?
It can be told also if the progress on this track was blocked, whether they tried to agree on the implementation of the "Steinmeier formula" but failed to agree for some reason.
- How does the Ministry of Foreign Affairs interact with the President's Office on foreign policy?
- There have been two tracks always: the Normandy format, which was headed by presidential adviser or deputy chairman of the Presidential Administration, it was Kostiantyn Yeliseyev in recent years; and the Minsk format. The Ministry of Foreign Affairs assisted that format actively and supported the activities of all four groups.
Nothing new happens in this sense now. There are people who continue to work on these two tracks. I understand that the public would like to be aware of every step, but the success of such negotiations lies in the absence of publicity.
- A number of international issues linked with presidential aide Andriy Yermak gives an idea that he is a "shadow" foreign minister. By the way, President Zelensky was asked this question during the media marathon.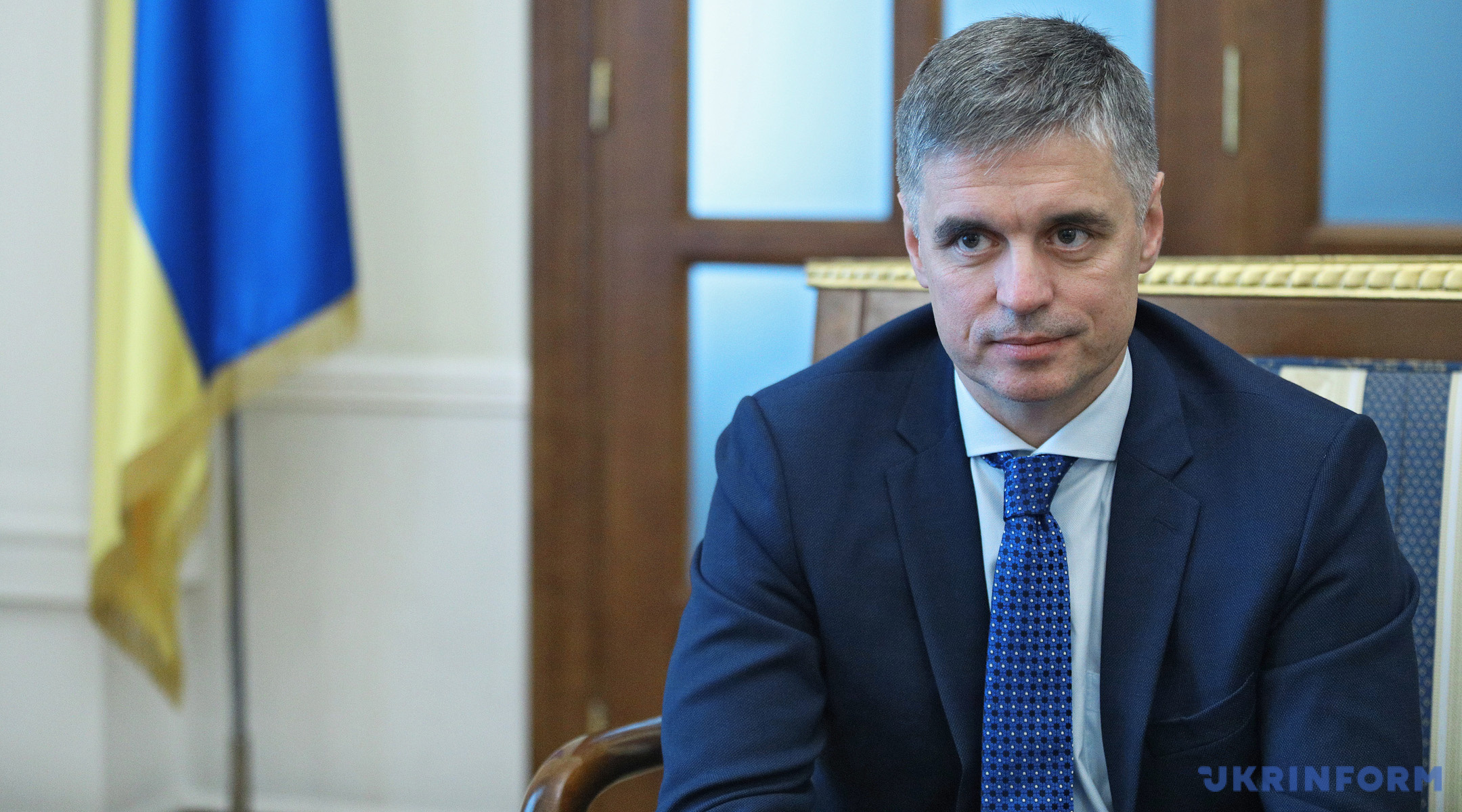 - If anyone likes to think so, you are welcome!
By reason of the specific nature of our state which has the Cabinet of Ministers and the active President, the people who work in the president's office always take an active part in many processes. Not only in diplomacy, but in the economy and other spheres as well.
Andriy Yermak and I work actively and scrupulously and I actually do not see any problem here. We do not agree in all issues because we are different people. We communicate with the President almost every day, and everyone has the opportunity to convey his point of view because it is the President who has to make the final decision - it is his responsibility, it is his karma, he should do this.
It seems to me that the two teams make out the balance, but there are things in which Andriy is more efficient. For example, many people are involved in the prisoner swap talks, including Valeria Lutkovska who heads the humanitarian subgroup of the Trilateral Contact Group, Ukrainian Parliament Commissioner Liudmyla Denisova, the representatives of the Security Service of Ukraine who work on the lists. But the work was coordinated by Andriy Yermak, and the result we achieved is, in particular, his merit.
Currently. he is working on the next swap. I help him as much as I can, and I really don't see any contradiction here.
- And when will the next prisoner swap take place? It was thought to happen shortly and then was postponed for an unclear reason.
- Each subsequent swap will require more and more effort. But we do not sit back and do nothing. We will finish this work and bring our people home.
Nadiya Yurchenko, Oleksandr Kharchenko, Kyiv
Photo: Danylo Shamkin
Photo: Danylo Shamkin