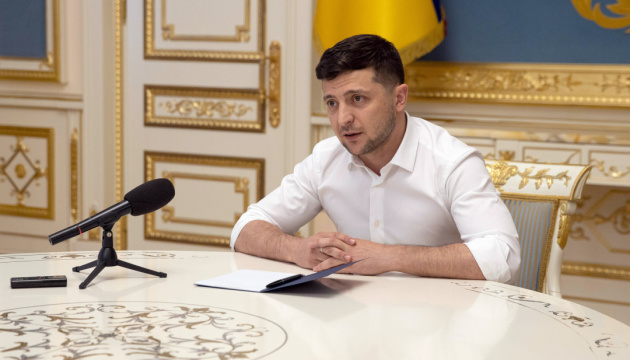 Zelensky reprimands two deputy heads of his office
Ukrainian President Volodymyr Zelensky has reprimanded two deputy heads of the Office of the President - Serhiy Trofimov and Kyrylo Tymoshenko.
A decree to that effect has been posted on the website of the head of state.
"To declare a reprimand for the improper fulfillment of official duties, in particular, following a working visit of Ukrainian President Volodymyr Zelensky to Dnipropetrovsk region," the document reads.
On September 14, the president inspected a reconstructed bridge in Dnipro, which was opened on September 7.
He asked the city mayor, Borys Filatov, to submit materials for the repair and reconstruction of the bridge to the Office of the President.
op