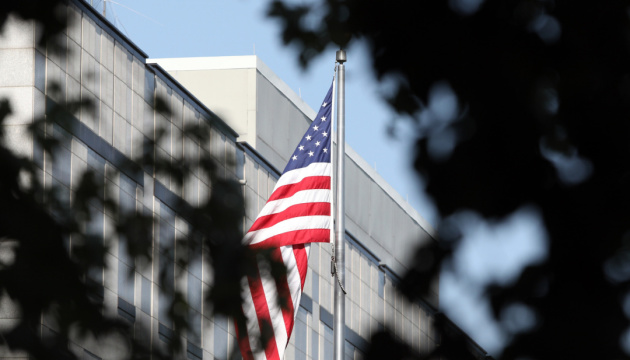 New Ukrainian authorities responsible for CEC's independence – U.S. embassy
The new Ukrainian authorities are responsible for the independence and impartiality of the new Central Election Commission (CEC), the U.S. Embassy in Ukraine has said.
"We congratulate the outgoing CEC and its chair for impartially and successfully delivering historic, credible, well-administered 2019 presidential & parliamentary elections. The new authorities, while acting within the law when changing its composition, now bear the responsibility of ensuring that this critical institution retains its independence and impartiality in the eyes of the Ukrainian people," the embassy reported on its Twitter account.
The embassy expressed hope that the CEC's experienced professional staff would continue their work to support Ukraine's continued success as a democracy.
On September 13, the Verkhovna Rada adopted a resolution on the early termination of powers of the entire composition of the Central Election Commission. The resolution entered into force on the day of its adoption.
On September 9, President Volodymyr Zelensky tabled in the Verkhovna Rada a motion for the early termination of powers of members of the Central Election Commission.
On September 11, the Verkhovna Rada committee on the organization of state power, local self-government, regional development and urban planning supported the presidential motion.
The Verkhovna Rada approved the current composition of the CEC on September 20, 2018. Until then, the parliament could not agree on the appointment of new CEC members for four years, despite the fact that the term of powers of 12 of the 15 CEC members had expired in June 2014 and of one more member in February 2017.
op