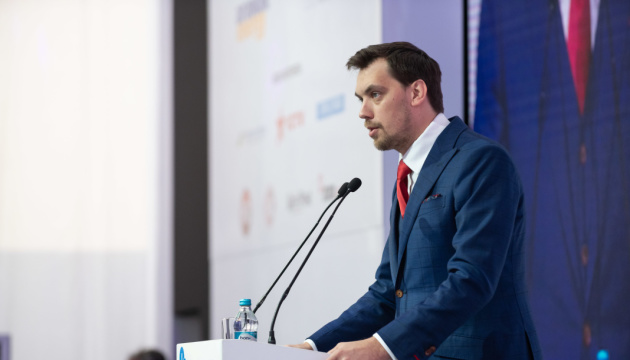 PM Honcharuk: Best response to Russian aggression is our success
Prime Minister of Ukraine Oleksiy Honcharuk considers that the Russian Federation is the aggressor but urges to think about how Ukraine can co-exist with such a neighbour.
"Russia is the aggressor. It is out of the question. Our views on this matter have not changed since the Maidan. But Russia is still our biggest neighbour and we just need to understand how to co-exist with this large country in the future," Honcharuk said at the 16th Yalta European Strategy (YES) Annual Meeting "Happiness Now. New Approaches for a World in Crisis", which takes place in Kyiv on September 12-14, an Ukrinform correspondent reports.
According to him, the Ukrainian authorities strive to be pragmatic and believe that the best answer to any aggressor is our success.
"We need to demonstrate that we are successful. We, as the government, will definitely focus on making Ukraine a successful country as quickly as possible. This will be our asymmetric response to any aggression now," the Prime Minister emphasized.
ol