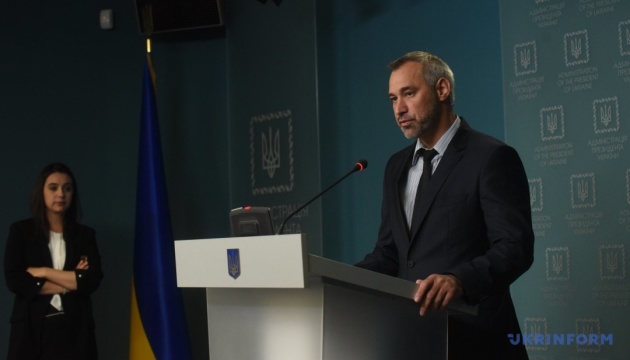 Riaboshapka fires three regional prosecutors
Prosecutor General of Ukraine Ruslan Riaboshapka has signed orders dismissing prosecutors of three regions, the press service of the Prosecutor General's Office (PGO) has reported.
"Prosecutor General Ruslan Riaboshapka, guided by Article 9 of the Law of Ukraine "On the Prosecutor General's Office," signed orders to dismiss prosecutors of Donetsk, Poltava and Chernihiv regions," the report reads.
As reported, the prosecutor general earlier dismissed prosecutors of Vinnytsia, Volyn, Zhytomyr, Zaporizhzhia, Ivano-Frankivsk, Kirovohrad, Luhansk, Lviv, Odesa, Rivne, Sumy, Ternopil and Cherkasy regions.
ish