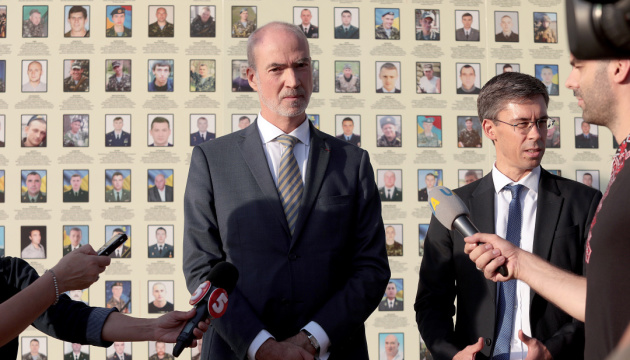 French ambassador: Normandy Four leaders could meet until late September
French President Emmanuel Macron makes every effort to ensure that a meeting of the Normandy Four leaders takes place in September.
"I can confirm the very close contacts at the level of President of the [French] Republic Macron, German Chancellor Merkel as well as presidents Zelensky and Putin in the hope of holding this [Normandy format] meeting before the end of this month. The President of the [French] Republic pays a lot of personal attention to this issue, so we hope that this planned meeting could take place," Ambassador of France to Ukraine Etienne de Poncins told journalists on Wednesday, September 11, an Ukrinform correspondent reported.
As for a meeting's agenda, the ambassador noted that it would be a little bit inappropriate at his position "to delve into the details of these negotiations, which are very intense now."
"Nevertheless, everyone more or less knows the points that are considered as, perhaps, preliminary preconditions, namely the implementation of the Minsk agreements which are at the core of these negotiations," the diplomat said.
ol