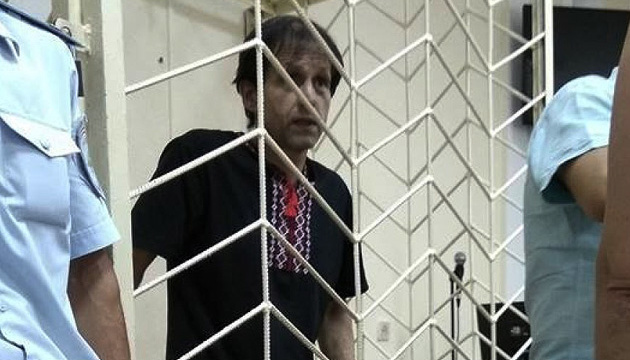 Political prisoner Balukh transferred to Moscow
Volodymyr Balukh, a Ukrainian political prisoner currently imprisoned in the Russian Federation, was transferred to a pre-trial detention center in Moscow.
Radio Liberty's project Crimea.Realities reports with reference to Balukh's lawyer Olga Dinze.
"Today we have found that Volodymyr Balukh was transferred to remand prison No. 2 in Moscow. No more details were provided to us. I've learnt this in the morning from his sister, who received back her letter. Then we clarified the information and the penal colony administration told us that he indeed had been transferred to a pre-trial detention center," Dinze said.
The reasons for transferring Balukh to Moscow are unknown.
Volodymyr Balukh served his sentence in the penal colony No. 4 in the town of Torzhok from August 3 to August 13.
The Federal Security Service of Russia detained Volodymyr Balukh on December 8, 2016. The FSB officers claimed that they had found 90 cartridges and several TNT blocks in the attic of his house. Balukh's defense team and human rights defenders say that he is a victim of repression for his pro-Ukrainian position – raising Ukraine's flag in the courtyard of his house.
ol