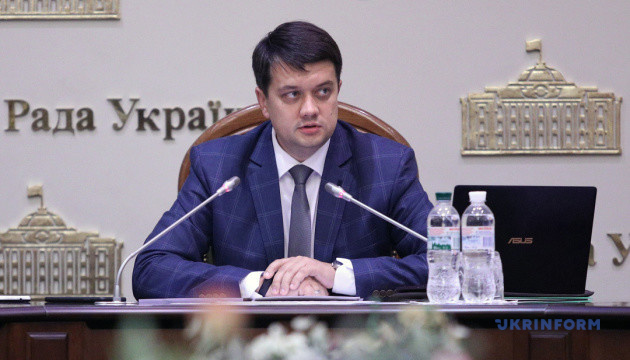 Preparatory group identifies list of future parliamentary committees
The preparatory deputy group of the newly elected lawmakers identified a list of 23 specialized parliamentary committees.
The group participants approved the corresponding decision at the meeting on August 15, an Ukrinform correspondent reported.
"The main motive that we proceeded from was declining the number of existing committees, enlarging them, writing out more detailed subjects for them. Therefore, we primarily focused on the number of committees. In addition, we substantially corrected the names of the committees in connection with the enlargement... We propose reducing the number of committees to 23. There will be five committees less compared to the previous convocation," said Ruslan Stefanchuk, the coordinator of the first preparatory group and future lawmaker from the Servant of the People party.
He announced the names of future committees of the Verkhovna Rada of Ukraine of the ninth convocation:
Committee on Finance, Tax and Customs Policy;
Committee on Budget;
Committee on Economic Development;
Committee on Humanitarian and Information Policy;
Committee on Youth and Sports;
Committee on Education, Science and Innovation;
Committee on Human Rights, De-occupation and Reintegration of Temporarily Occupied Territories in Donetsk and Luhansk Regions, De-occupation of Crimea, Rights of National Minorities, Interethnic Relations;
Committee on Digital Transformation;
Committee on Legal Policy;
Committee on Agricultural and Land Policy;
Committee on Anti-Corruption Policy;
Committee on Law Enforcement;
Committee on Energy, Housing and Utilities Services;
Committee on Transport and Infrastructure;
Committee on State-building, Local Government, Regional Development, Urban Planning and Housing Policy;
Committee on National Security, Defense, and Intelligence;
Committee on Health, Medical Assistance and Insurance;
Committee on Environmental Policy and Natural Resource Management;
Committee on Freedom of Speech;
Committee on Parliamentary Procedure, Parliamentary Ethics and Organization of Work of the Verkhovna Rada of Ukraine;
Committee on Foreign Policy and Inter-Parliamentary Cooperation;
Committee on Integration of Ukraine into the European Union;
Committee on Social Policy and Human Rights.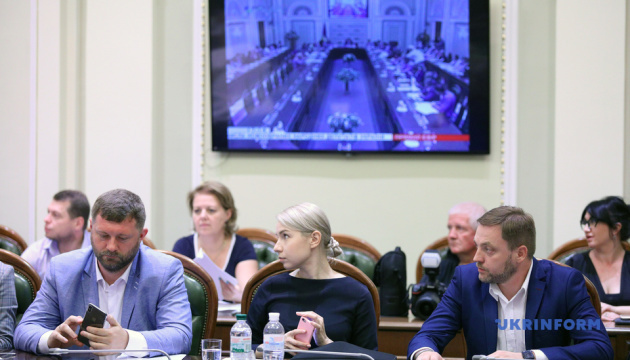 ol