Ukraine, U.S. launching joint nuclear science project
Washington is launching a joint Ukraine-U.S. cooperation project on education and research in modern nuclear science and engineering, Ukraine's Embassy in the United States has reported on its Facebook page.
"While opening a conference on the launch of this important project, Ukrainian Ambassador to the United States Valeriy Chaly addressed representatives of leading Ukrainian and U.S. universities and U.S. federal agencies, emphasizing the importance of developing Ukrainian-U.S. relations in the nuclear field, in particular in the exchange of knowledge and technology for the safe, effective and peaceful application of nuclear energy," the report reads.
Chaly stressed that today Ukraine has great potential and powerful experts in the nuclear field who are ready to use their skills to implement joint projects with U.S. partners.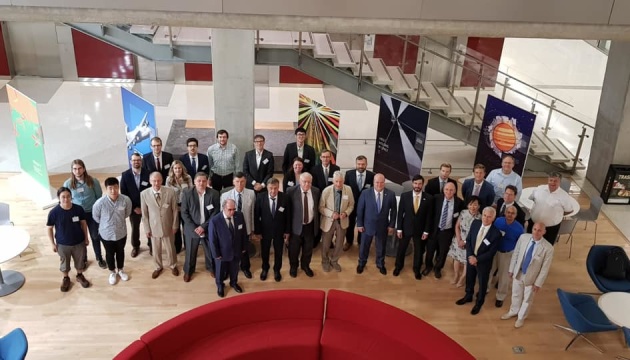 As part of the event, Ukraine's Embassy in the United States presented an exhibition entitled "50 Inventions Bestowed by Ukraine to the World," which can be viewed at George Washington University.
The Ukrainian ambassador thanked the U.S. Department of Energy for many years of cooperation, in particular, Deputy Assistant Secretary of Energy William Joyce who delivered a report during the conference, as well as concerned agencies, for support for the idea of deepening Ukraine-U.S. partnership in the field of nuclear energy.
op