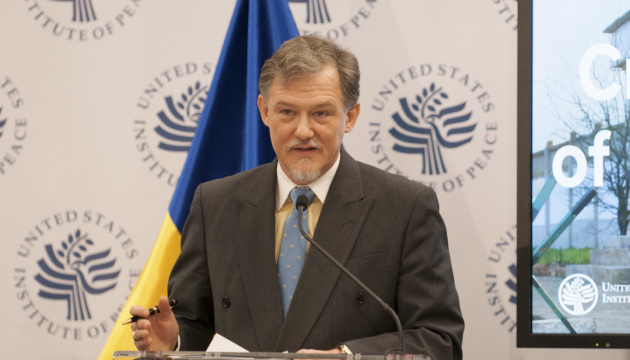 U.S. Department of State comments on expansion of Normandy format
U.S. Deputy Assistant Secretary of State George Kent has said that the expansion of the Normandy format requires the agreement of all parties involved.
"Ukraine has every right to seek partners to resolve one of the greatest conflicts in Europe today. Currently, there is a Normandy format between four countries. The U.S. has expressed its willingness to participate in the resolution of the Donbas conflict. Currently, that is led by Special Representative for Ukraine Negotiations Kurt Volker. It takes the agreement of all parties to agree on any new format," Kent told the Ukrainian Service of the Voice of America.
He also noted that Russia should assume responsibility for observing the truce on the contact line in Donbas.
On July 8, Ukrainian President Volodymyr Zelensky proposed that Russian President Vladimir Putin hold direct talks in Minsk with the participation of U.S. President Donald Trump, the UK prime minister, German Chancellor Angela Merkel, and French President Emmanuel Macron.
op