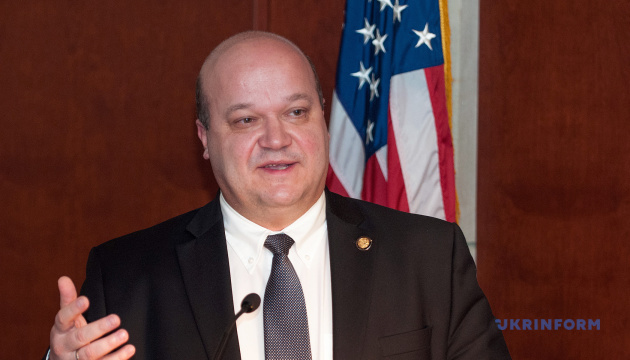 Ambassador: Zelensky should discuss with Trump issues of military and technical, energy, space cooperation
To ensure the continued and effective support to Ukraine from the United States, it is necessary to solve a number of urgent issues of bilateral cooperation at the planned meeting between the two presidents.
"They [the urgent issues] concern our further cooperation in military and technical field, including the purchase of weapons, cooperation in the energy sector. Some problematic points in the space industry also need to be addressed," Ukrainian Ambassador to the US Valeriy Chaly, who will soon complete his mission, said in an exclusive interview to Ukrinform.
He noted that further provision of bipartisan support for Ukraine from Republicans and Democrats is also important "given the rather difficult period before the presidential elections in the United States." The questions related to the prospects of the US-Ukraine Strategic Partnership Commission should be touched upon as well, the ambassador noted.
Chaly informed that he had shared his ideas with President Zelensky personally, so that the Ukrainian side could have a "strong negotiating position" before the meeting in Washington, D.C.
ol