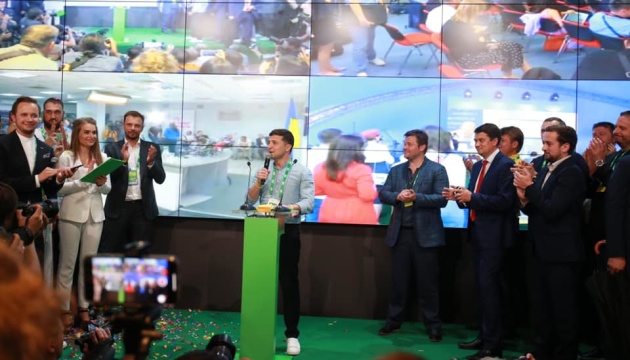 Czech Republic congratulates Servant of the People party on winning elections
Prime Minister of the Czech Republic Andrej Babiš states that Ukrainians have given the Servant of the People party a strong mandate to lead them through difficult times.
"Congratulations, [Ukrainians] have given a strong mandate to the party of President Zelensky to lead them through these difficult times. The challenges are many, but I believe that this success will lead to further reforms and more active cooperation with the Czech Republic," Babiš posted on Twitter.
Minister of Foreign Affairs of the Czech Republic Tomáš Petříček also congratulated the Servant of the People party on winning Ukraine's snap parliamentary elections.
"I followed the parliamentary elections in Ukraine and paid close attention. I congratulate the Servant of the People Party on their victory and I do believe that the new government will continue in strengthening the path in its reforming efforts. Keeping the reform course will contribute to the stability of Ukraine and the whole region," Petříček tweeted.
Snap parliamentary elections were held in Ukraine on July 21.
According to the National Exit Poll, five political parties enter the Verkhovna Rada of Ukraine: the Servant of the People (42.2%), the Opposition Platform - For Life (11.4%), the European Solidarity party (8.8%), the Batkivshchyna party (7.4%), and the Holos party (6.5%).
ol