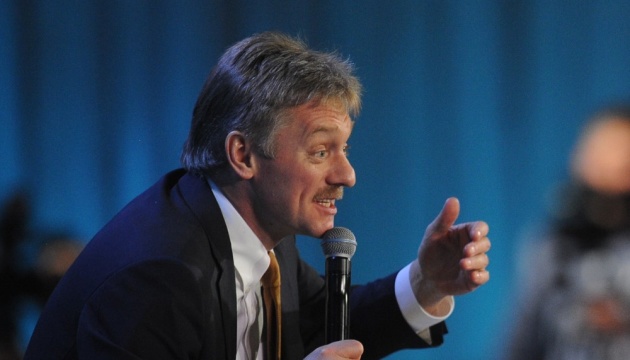 Vyshinsky's release could be perfect first step by Kyiv – Peskov
The Kremlin believes that the return of RIA Novosti Ukraine chief Kirill Vyshinsky to Russia could be the first step towards normalizing relations between Moscow and Kyiv, Russian presidential press secretary Dmitry Peskov has said.
He said this on Thursday, July 18, while commenting on Ukrainian President Volodymyr Zelensky's statement that the release of Ukrainian sailors detained in the Kerch Strait in November 2018 could be the first step towards normalizing the dialogue between Moscow and Kyiv, according to Russian news agency TASS.
"Of course, Vyshinsky's return could be the perfect first step. Actually, any steps towards the release of people will only be welcomed," Peskov said.
On May 15, 2018, the Prosecutor's Office of the Autonomous Republic of Crimea and Ukraine's SBU Security Service, as part of criminal proceedings on Russia unleashing the aggressive war in the information sphere in Ukraine and a high treason case, conducted searches in the premises of the editorial office of the RIA Novosti Ukraine news agency, as well as in the homes of persons who organized and ensured its activities.
The investigation helped obtain evidence that information posted on RIA Novosti Ukraine's website contained appeals aimed at undermining the sovereignty, territorial integrity and integrity of Ukraine, state and information security. Editor-in-chief of RIA Novosti Ukraine, Kirill Vyshinsky, was declared a high treason suspect and detained.
Vyshinsky faces up to 15 years in prison if he is found guilty. He denies all accusations.
On May 7, Kyiv's Podilsky District Court extended Vyshinsky's arrest until July 22.
op