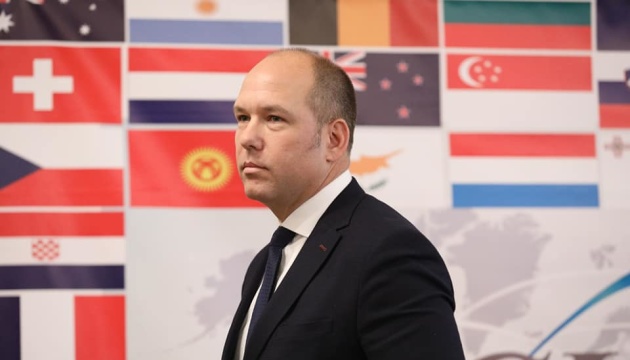 Ukrainian World Congress calls on Zelensky to refrain from politically motivated justice
The Ukrainian World Congress (UWC) has expressed concerns over recent statements by Ukrainian President Volodymyr Zelensky about his intention to extend the "lustration law" to former President Petro Poroshenko and all of Ukraine's parliamentarians and government officials who held office since the Revolution of Dignity in 2014.
The Ukrainian World Congress issued a relevant statement on July 17.
"One cannot compare the actions of President Poroshenko, the government led by Prime Minister Volodymyr Groysman and Chairman of Ukraine's Parliament Andriy Parubiy to the criminal, authoritarian and kleptocratic regime of Viktor Yanukovych," the UWC press service cited UWC President Paul Grod as saying.
At the same time, he stressed that "although not perfect, the post-Maidan Government of Ukraine should be congratulated for defending Ukraine against Russia's military invasion, rescuing the economy from near-collapse and putting Ukraine on a clear path to reform and pro-EuroAtlantic trajectory".
"Any individual who committed a crime should most certainly be brought to justice through due process and should not be able to hide behind political immunity," said the UWC president, adding that targeting the entire post-Maidan government with criminal prosecution "will be viewed internationally as politically motivated justice as was pursued by the previous Yanukovych government."
As reported, President Volodymyr Zelensky tabled in the Verkhovna Rada a bill on the removal from public office of high-ranking officials who held their posts from February 23, 2014 until May 19, 2019.