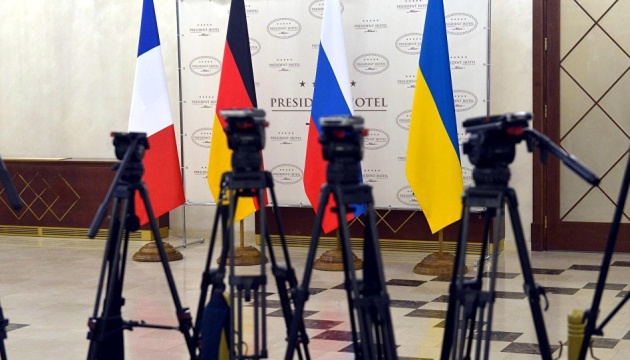 Advisers to Normandy Four leaders meet in Paris
The foreign policy advisers to the leaders of Ukraine, Germany, France and Russia met in Paris on Friday aiming to restore the "Normandy format."
As DW reports, the advisers elaborated the further steps to implement the Minsk agreements, primarily the ceasefire arrangements.
After the meeting, the German side noted that the negotiations were based on the latest positive developments in eastern Ukraine.
Ukraine was to be represented at the meeting by Vadym Prystaiko, the Deputy Head of the Office of the President of Ukraine.
As reported, on July 8, President of Ukraine Volodymyr Zelensky addressed via Facebook Russian president Vladimir Putin with a proposal to meet in Minsk through the mediation of the United States, the United Kingdom, Germany and France. At the same time, Zelensky suggested inviting US President Donald Trump, British Prime Minister Theresa May, German Chancellor Angela Merkel and French President Emmanuel Macron to join them in conversation.
ol