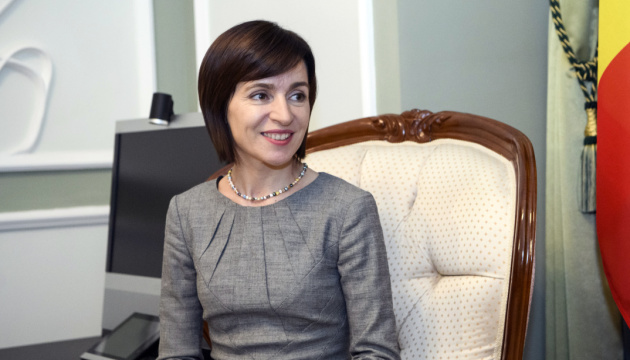 PM Sandu: Moldova considering partnership with Ukraine in context of own security
Ukraine and Moldova share the common goal: European integration and implementation of an association agreement with the EU.
Prime Minister of Moldova Maia Sandu made a corresponding statement at a joint press conference with President of Ukraine Volodymyr Zelensky in Kyiv on July 11, an Ukrinform correspondent reported.
"I am privileged to be in Kyiv, the capital of the European nation, which has demonstrated so much courage, strength, and resilience in the struggle for its independence. We in Moldova fully support the territorial integrity of Ukraine. I feel love and respect for Ukrainians who sacrificed their lives to protect their country, its sovereignty, and future as a European state. European integration is a common goal of Ukraine and Moldova," Sandu stressed.
According to her, Moldova considers a strategic partnership with Ukraine as an important principle of its own security.
"The European association and the implementation of the association agreement with the European Union are our main common goals with Ukraine," Moldovan PM Sandu noted.
She assured that the Government of Moldova aims to strengthen bilateral relations with Ukraine in the economic and energy sectors.
"We want to establish permanent and full control over the borders to protect them from crime and smuggling," the prime minister said.
ol