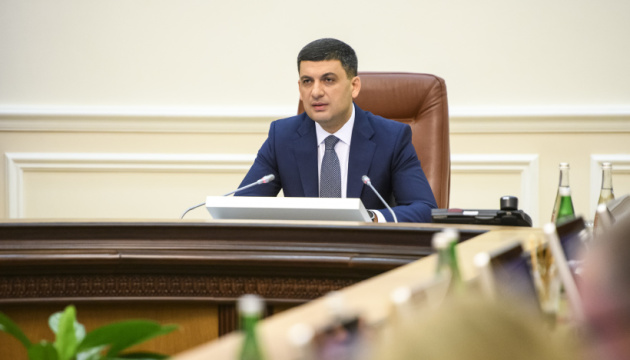 Groysman praises adoption of new Electoral Code of Ukraine
Prime Minister Volodymyr Groysman has welcomed the adoption of the new Electoral Code by the Verkhovna Rada of Ukraine.
In a post on his Facebook page, he wrote: "The adoption of the Electoral Code envisaging the norm on open lists is undoubtedly a victory of the Ukrainian parliament. I've been supporting open party lists and full transparency in regional districts. And I've suggested that this norm be introduced as soon as possible".
As reported, the Ukrainian parliament approved the new Electoral Code (bill No. 3112-1) at second reading. A total of 230 MPs voted for the document at a Verkhovna Rada meeting on Thursday, July 11.
iy