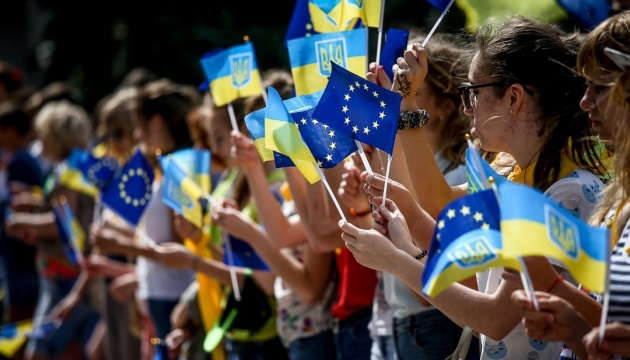 EU-Ukraine summit begins in Kyiv
President of Ukraine Volodymyr Zelensky met with leaders of the European Union at the Mariinsky Palace in Kyiv as part of the EU-Ukraine summit.
At the 21st EU-Ukraine summit, leaders will reaffirm the strength of the political and economic ties between the EU and Ukraine. They will also discuss the way ahead on EU-Ukraine relations.
President of the European Council Donald Tusk and President of the European Commission Jean-Claude Juncker represent the EU at the summit.
President Volodymyr Zelensky represents Ukraine. This is the first summit that he attends following his election in April 2019.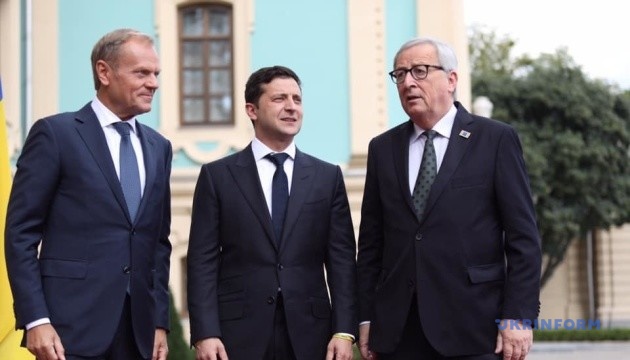 At the summit, the EU will reaffirm its support to Ukraine's' sovereignty and territorial integrity and the implementation of the Minsk agreements.
The situation in the Sea of Azov and additional support measures to the region are on the agenda. Leaders will also condemn the Russian measures on granting Russian citizenship to Ukrainians living in non-government controlled areas.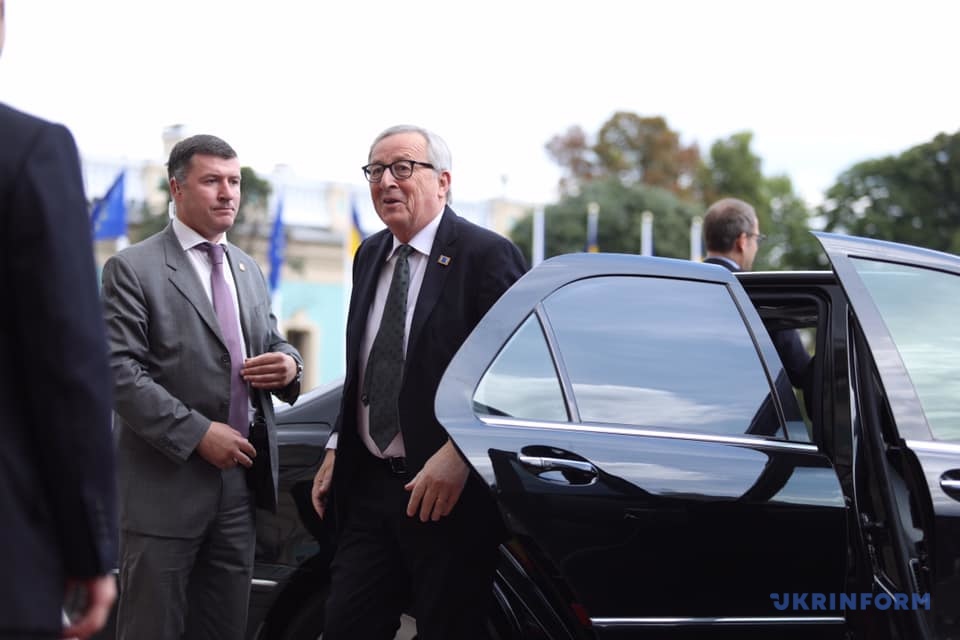 Besides, leaders will review progress on the Ukrainian reform agenda, especially in the fight against corruption, and the EU's support for this process. Reforms in the energy sector, in the administration and the respect of the rule of law, are also on the agenda.
They will also discuss bilateral trade and the implementation of the deep and comprehensive free trade area (DCFTA).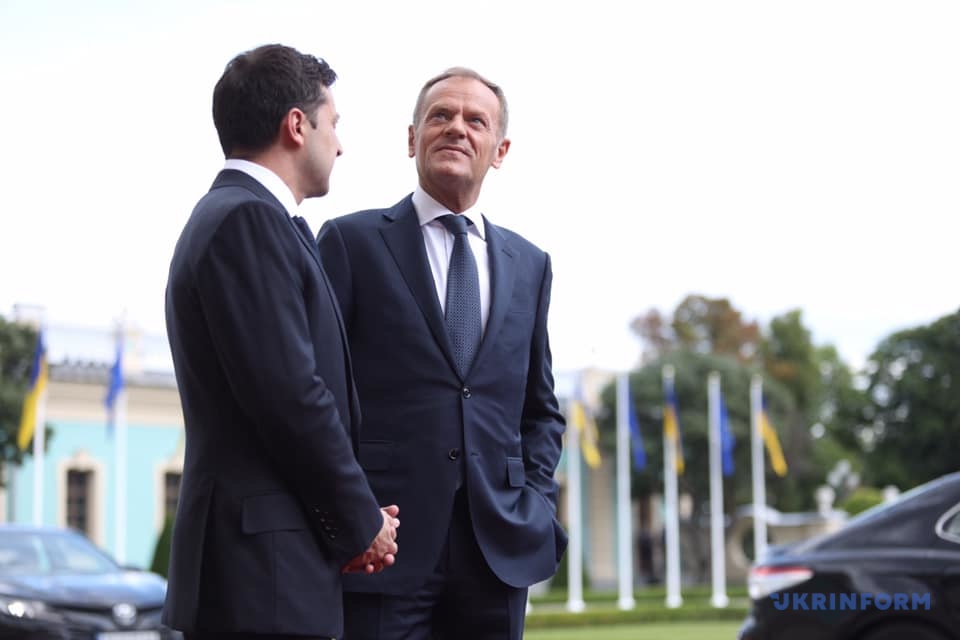 As a result of the high-level meeting, five agreements are to be signed, in particular, the EU's financial support for Ukrainian reform, as well as assistance to Donetsk and Luhansk regions and the Sea of Azov area.
ish