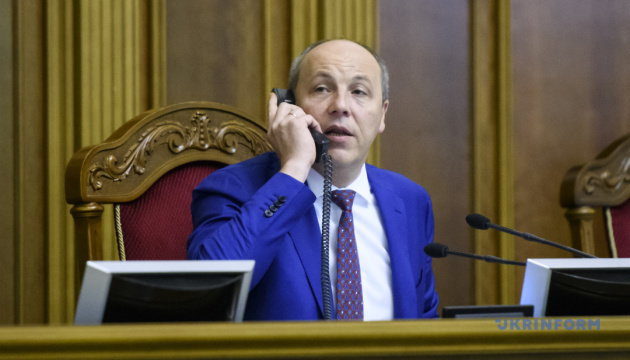 Speaker Parubiy convenes extraordinary meeting of Verkhovna Rada
Speaker of the Verkhovna Rada of Ukraine Andriy Parubiy convenes an extraordinary meeting of the Parliament on July 11.
"At the request of 150 MPs of Ukraine I convene an extraordinary plenary meeting of the Verkhovna Rada of Ukraine on Thursday, July 11, 2019, at 14:15," he informed on Twitter.
In addition, Parubiy called on the National Council on Television and Radio Broadcasting to urgently hold a meeting to consider the issue of revoking the license of Ukrainian TV channel NewsOne.
Ukrainian television channel NewsOne, which belongs to Taras Kozak, an ally of Viktor Medvedchuk, and Russian state-owned channel Russia 24, are to hold a TV link-up entitled "Need to Talk." TV host Dmitry Kiselyov announced this during the Vesti Nedeli (News of the Week) program.
ish