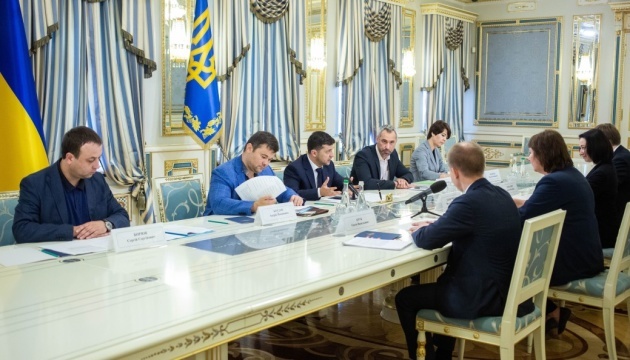 Presidential Office holds meeting on economic problems of Donbas
The Presidential Office of Ukraine has held a special meeting to discuss economic problems of Donbas.
"Today, in the Presidential Office of Ukraine, the working meeting on economic problems of Donbas was held under the leadership of Serhiy Shefir, the first assistant to the president, and Oleh Ustenko, president's adviser on economic issues," reads a report posted on the official Facebook page of the Presidential Office.
During the meeting, the report was represented by regional development expert Oleksiy Starodubov, as well as other reports by other experts on investment, coal and steel industry, energy and water supply sector and some other sectors of the economy.
In particular, the experts agreed to contribute more attention to cooperation with international financial organizations and other donor organizations.
Also, a decision was approved to hold expert meetings on a regular basis to work out certain steps within of the president's strategy for Donbas development.
iy