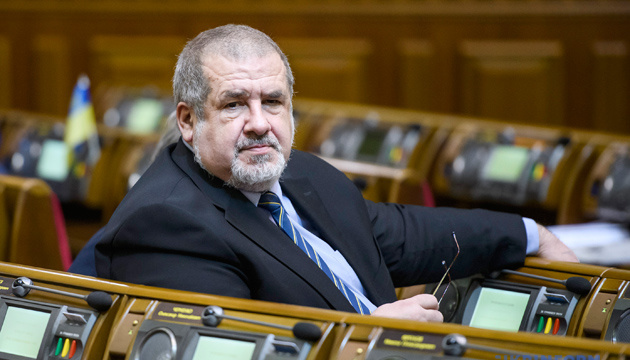 Mejlis head Chubarov calls on Zelensky to initiate urgent meeting of UN Security Council
Ukrainian lawmaker and chairman of the Mejlis of Crimean Tatar people Refat Chubarov calls on President of Ukraine Volodymyr Zelensky to initiate holding of UN Security Council's urgent meeting.
"I want to call on the Ukrainian authorities and, primarily, the Minister of Foreign Affairs and the newly elected President to initiate an urgent meeting of the UN Security Council on Russia's blatant failure to enforce all the previous decisions adopted by the General Assembly and the International Court of Justice, which had ruled a year ago to lift the ban on the activities of the Mejlis of the Crimean Tatar people [in Crimea], on Russia's failure to enforce the verdict of the ITLOS, the ruling of the ECHR on immediate transfer of [detained Crimean Tatar activist] Edem Bekirov to a civilian hospital," Chubarov said in Facebook live video.
Chubarov is convinced that the issue of providing security guarantees to the Crimean Tatar people and all Ukrainian citizens living in the temporarily occupied territory of Crimea should be discussed at the urgent meeting of the UN Security Council.
"We have to admit that massive and total hunt for Crimean Tatars had started in Crimea long ago. The goal of Russian occupying power is to oust Crimean Tatars from Crimea," the chairman of the Mejlis said.
ol