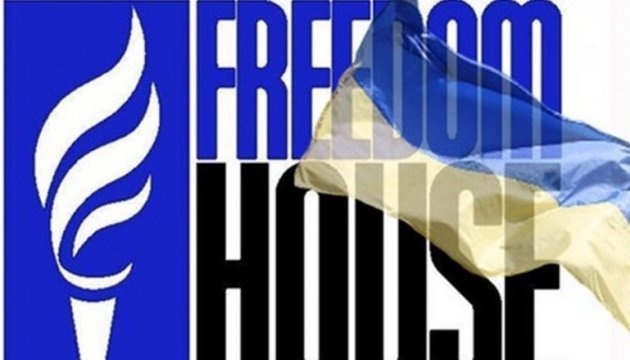 Freedom House calls occupied Crimea not free territory
International human rights non-governmental organization Freedom House has called the occupied Crimea not free territory.
"The international organization Freedom House in its annual report Freedom in the World 2019 ranks the occupied Crimea among not free territories. Its score is 8 points out of 100," the Crimean Tatar Resource Center reports, citing the official website of Freedom House.
Freedom House experts state that political and civil rights of Crimeans are violated.
"The occupation authorities severely restrict political and civil rights, silence independent media and apply anti-terrorism and other laws against political dissidents. Many Ukrainians have been deported or have been forced to leave Crimea otherwise. Members of the indigenous Crimean-Tatar minority, many of whom openly oppose Russian occupation, are subjected to particularly tough repressions on part of the authorities," reads the statement.
Freedom House annually publishes a report on freedom situation across the globe, allowing to compare the political and social conditions of life in different countries of the world. Each country gets a score on a scale from 0 to 100.
Ukraine is ranked a "partly free" country - 60 points out of 100.
ol