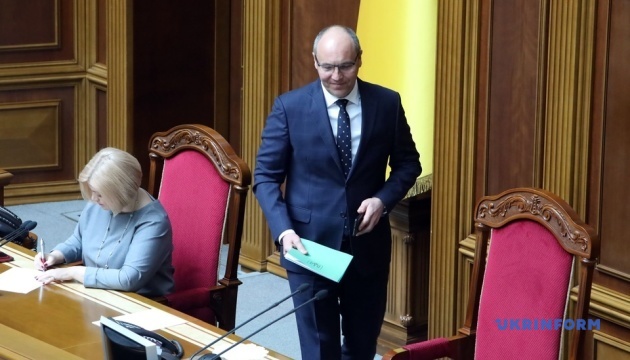 Parubiy signs law on provisional investigatory commission on impeachment
The Chairman of the Verkhovna Rada of Ukraine Andriy Parubiy has signed the law that defines the procedure for the impeachment of the President.
"Today [June 12], I have signed the Law of Ukraine No. 1098 "On Provisional Investigatory Commissions, Special Provisional Investigatory Commission and Provisional Special Commissions of the Verkhovna Rada of Ukraine" and submitted it for a signature to the President of Ukraine," Parubiy posted on Twitter.
As reported, the Verkhovna Rada of Ukraine passed the law on the procedure for the impeachment of the president on June 6. A total of 279 MPs supported the law.
This law regulates the authority of the Verkhovna Rada to determine the status, procedure for the establishment and operation of provisional investigatory commissions, special provisional investigatory commission and provisional special commissions for conducting investigations during the process of dismissal of the President from office within the framework of an impeachment procedure.
In particular, a reason for initiating impeachment procedure and formation of a special provisional investigatory commission is a submission signed by a majority of lawmakers from the constitutional composition of the parliament, whose signatures are not recalled. The law determines that the Parliament establishes such a commission in accordance with Article 111 of the Constitution to investigate circumstances regarding the commission of high treason or other crime by the president.
ol