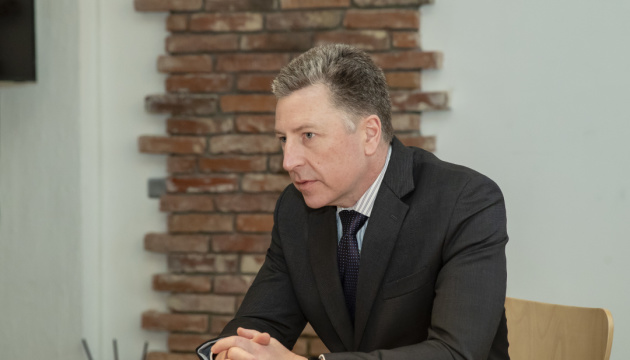 Volker: Giuliani's statements not to affect US support for Ukraine
Statements by US President Donald Trump's lawyer Rudy Giuliani and the accusations against Joe Biden's son related to Ukraine will not affect America's support for the Ukrainian people.
U.S. Special Representative for Ukraine Negotiations Kurt Volker made a corresponding statement during a conference at the Carnegie Endowment for International Peace, an Ukrinform correspondent reports.
According to him, one should distinguish between "real relations with Ukraine", contacts with the new presidential team and what appears in the American media on the eve of the presidential elections in the United States.
"It is our inner political narrative," Volker said. He also stressed that President Zelensky "bears no relation" to the events of 2016 taken place during the previous US elections.
At the same time, Volker admitted that there were "other people" in Ukraine seeking to use U.S. domestic policy issues as a tool for their own political advancement.
"They may try to act this way, but I don't think it will affect America's policy. And I don't think it will affect what Volodymyr Zelensky is going to do in Ukraine," the State Department's special representative said.
ol