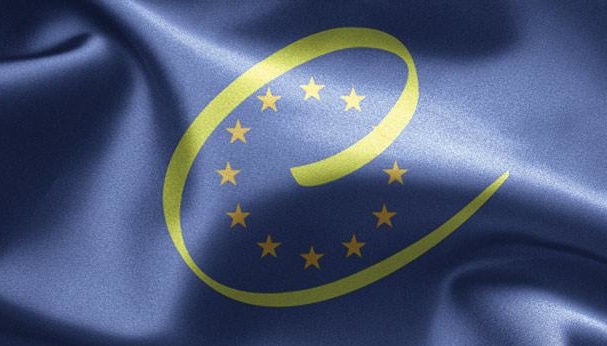 Open letter to the citizens of Europe
Reject efforts to weaken the Council of Europe's power to sanction countries violating human rights, democracy and the rule of law
In most parts of the world, people suffering injury at the hands of their government have no possibility of obtaining redress except through the national court system. Since these courts are not necessarily independent from their government, there is generally no assurance that they will obtain satisfaction.
Thanks to the Council of Europe, we citizens of Europe enjoy the unique possibility of addressing ourselves to an international institution, the European Court of Human Rights (ECtHR), if we fail to obtain an effective remedy in our own country. This constitutes an invaluable asset.
Recently, nationalist tendencies are threatening the continued enjoyment of these benefits. Values which the Council of Europe was established to promote and defend, such as the rule of law, the protection of human rights, the independence of courts, and the possibility to appeal to an international body against injury caused by governmental authorities, are increasingly being challenged.
Russia is without doubt at the forefront of these developments. As a condition for membership, it had to commit to several important measures. It has however failed to honour many of them. Thus:
- in clear violation of Article 46 of the European Convention On Human Rights (ECHR), it adopted a law giving its constitutional court the right to decide which judgments of the European Court will apply on its territory. No other member of the Council has adopted a similar measure;
- it did not ratify the 6th Protocol to the ECHR on the abolition of the death penalty;
- it annexed Ukrainian Crimea. This has led to grave human rights deteriorations. Freedom of speech and association are all but eliminated. Crimean Tatars are under particular attack. Many civic and human rights activists face huge sentences of gravely flawed charges. All these violations have been condemned by the UN General Assembly, PACE, as well as by numerous reputable human rights organisations. Also, the International Court of Justice obliged Russia to stop and revert certain human-rights violations in occupied Crimea, without Russia complying;
- it continues to occupy and/or provide military assistance to breakaway regions in eastern Ukraine and Georgia. OSCE monitors have confirmed the direct Russian military engagement in eastern Ukraine, in addition to the Russian BUK that shot down MH17. The Prosecutor of the International Criminal Court in the Hague confirms "existence of an international armed conflict in eastern Ukraine".
All these actions were either supported or expressly approved by the Russian Parliament even though they were contrary to the undertakings Russia had given at the time of joining.
In 2014, the Parliamentary Assembly of the Council of Europe (PACE) reacted by deciding to strip the Russian parliamentary delegation of its voting rights. As a conciliatory gesture, it allowed the Russian delegates to continue attending meetings in the hope that they would be willing to engage in constructive discussions. However, rather than pressing their government to put an end to these violations, the Russian delegates decided no longer to participate at all in PACE. It is worth noting that, when it examined the Crimea situation, the Committee of Ministers of the Council of Europe in 2014 limited itself to condemning the Russian aggression without taking any further action.
For the past two years, Russia has not paid its annual contribution of €33 million to the Council's budget. It is now threatening to withdraw from the Council altogether unless the voting rights of its delegation are reinstated. It should be stressed however that membership of the Council is crucial for Russia's self-esteem, so a realisation of the threat looks doubtful.
Meanwhile, Russia continues its aggressive tactics: it closed the jointly operated Kerch Strait in violation of its international obligations and created obstacles to vessels heading to Ukrainian ports in the see of Azov, including attacking Ukrainian ships and imprisoning and refusing to free the sailors of the ships which it illegally seized.
Recently Moscow started issuing Russian passports to Ukrainian citizens living in occupied Donbas through Russian officials in Donetsk and Lugansk without Ukraine's authorisation. This is an illegal action that can lead to de-facto recognition of the region.
PACE has responded to Russia's violations by adopting resolutions calling upon Russia to revert its aggressive actions against Ukraine, and prohibiting the lifting of sanctions before they are implemented. In particular, Resolution 2132 (2016) specifies that "only significant and measurable progress towards implementation of resolutions 1990, 2034, 2063 can lead to lifting sanctions on Russian delegation."
In view of such a background, it comes as a shock that Germany and France, two countries generally considered as among the staunchest defenders of democracy, human rights and the rule of law, have taken the initiative to pressure PACE into giving up its power to sanction national delegations that violate the Council's core principles. They claim that this is necessary to allow Russia to give up its threat to withdraw and resume sending its delegates to PACE.
Pursuant to this initiative, on 17 May 2019 the Committee of ministers proposed a procedure that would require PACE to act jointly with them before adopting any sanction. In view of the Committee of Ministers' past reluctance to sanction infringing countries such as Russia, it is evident that the need for joint action will lead to no action at all, or to action being taken too late.
At a time when the merits of democracy are increasingly being questioned, such a weakening of the Council's power to sanction countries that gravely violate its fundamental principles gives an entirely wrong signal. It will only encourage other member countries to engage in similar violations in the future.
Rather than giving in to Russian bullying, Germany and France should have proposed a suspension of Russia's membership in the Council for failure to fulfil its obligations, as it had the right to under Articles and 9 of the Council Statute. This would have constituted a truly effective sanction. It would not have deprived Russian citizens of their right to appeal to the ECtHR since Russia would have remained a member of the Council [Article 58(3) ECHR].
Against this background, we urge and expect PACE to fully assert its independence, as it has done in the past. PACE must not abdicate the power to sanction delegations that violate the Council of Europe's basic principles. European citizens will not understand any other decision.
Seventy years of constructing the Council of Europe as the crucial defender of human rights, democracy and rule of law on our continent cannot be sacrificed to allow the return of Russian parliamentarians to its Assembly under such circumstances.