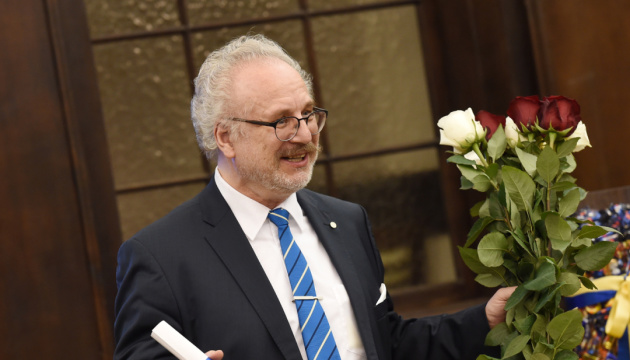 Zelensky congratulates Egils Levits on winning Latvia's presidential election
Ukrainian President Volodymyr Zelensky has congratulated Egils Levits on his victory in the presidential election in the Republic of Latvia.
"Congratulations to Egils Levits on winning the presidential election in the Republic of Latvia. I wish success to you and the friendly people of Latvia! I highly appreciate Latvia's support in reforming Ukraine and countering Russian aggression. I hope for further fruitful cooperation," Zelensky wrote on Twitter.
With 61 votes in favour the ruling coalition's candidate Egils Levits was elected by the Saeima as the new president of the Republic of Latvia.
In the past Levits also served as Latvia's ambassador to Germany, Switzerland, Austria and Hungary. He was also a deputy in the 5th Saeima, as well as Latvia's Justice Minister. Levits was later elected as Latvia's representative to European Human Rights Court and a short while later Levits became a judge of European Union Court of Justice.
ish