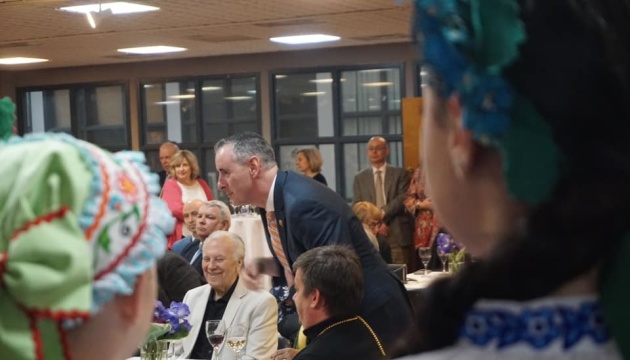 Congress wants to make sure that Zelensky will be partner of US, not Russia
Russia poses a threat to Ukraine, the entire region, and directly to the United States, so Congress would like to make sure that the new president of Ukraine will develop a partnership with Washington.
"Russia poses a huge threat to Ukraine, the whole region, a threat to the United States, and we want to make sure that the new president develops partnership relations with America, not Russia," Brian Fitzpatrick, the Republican member of the U.S. House of Representatives, said in a commentary to reporters, including an Ukrinform correspondent.
The Congressman, who is the Ukrainian Caucus co-chair, added that he and Congressman Brendan Boyle intended to discuss this issue "very frankly" with President Volodymyr Zelensky during their forthcoming visit to Kyiv.
"Our goal is to strengthen ties between Ukraine and the West. This is what the vast majority of people, with whom I worked and communicated in Ukraine, aspire to. And I sincerely wish to see that [President of Ukraine Volodymyr Zelensky] will work in their interests," Fitzpatrick explained.
The American congressman added that in spite of any vivid statements of some American figures or internal political struggle, support for Ukraine in no way diminishes because its heart is in Congress.
ol