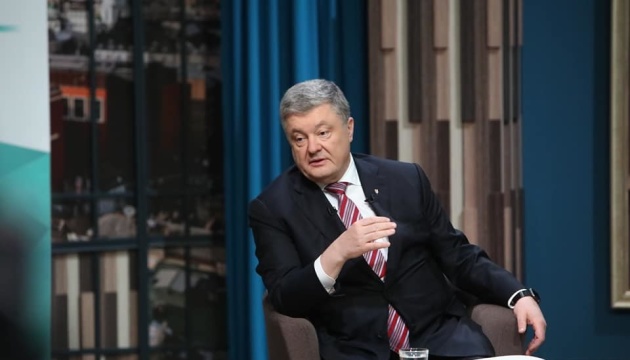 Poroshenko on western sanctions: Russia has lost $150 bln and 10 years of development
President of Ukraine Petro Poroshenko is hopeful that the West will increase sanctions against Russia and appreciates the support of the European Union and the United States for Ukraine.
"Putin cannot believe that the European Union can keep unity and solidarity with Ukraine for such a long time. And for this situation, I want to thank the European Union, and especially thanks to Chancellor Merkel, to the French presidents, both Hollande and Macron. I want to thank Donald Tusk, who played an enormous role. I want to thank Jean-Claude Juncker. I want to thank the leaders of the European Union who even in this situation can deliver these results, demonstrating the values of the European Union are much more important than the money Putin proposed to cancel the sanctions," Poroshenko said in an interview with POLITICO, the press service of the Head of State reports.
According to the President, the sanctions have been effective and the aggressor state has suffered significant losses severely affecting its economy. "Russia lost $150 billion because of the sanctions and lost 10 percent of GDP because of the sanctions, and lost 10 years of development in the most sensitive sectors of the Russian economy because of the sanctions," Poroshenko said.
He emphasized that he wanted more sanctions to be imposed on Russia. "If Russia makes aggression in neutral waters of the Black Sea against our military vessel, there should be a punishment because this is an act of aggression," the President stressed.
According to the Head of State, additional sanctions could have related to the banking sector, dual-use goods and so on.
ol