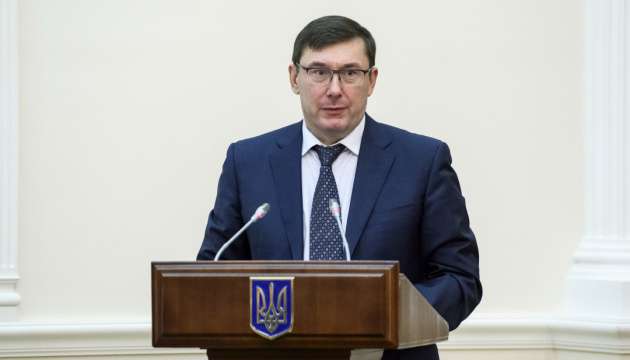 Lutsenko slams Yovanovitch for biased coverage of work of Ukrainian law enforcement agencies
Ukraine's Prosecutor General Yuriy Lutsenko believes that U.S. Ambassador to Ukraine Marie Yovanovitch, who leaves office on May 20, did not always objectively assess the work of Ukrainian law enforcement agencies.
Lutsenko said this at a briefing on Tuesday, May 15, according to an Ukrinform correspondent.
"Unfortunately, it happened so that the former U.S. ambassador did not always give objective information about the situation in our country, in particular, in law enforcement agencies. It seems to me that the ambassador was too subjective in her attitude and division of people into 'us' and 'them,' into the favorites of the embassy who were always right, including [NABU Director Artem] Sytnyk, [MP Serhiy] Leshchenko, other persons, and those who are bad," he said.
He also said that he would like to "use the fact of acquaintance" with Donald Trump's lawyer Rudolph Giuliani in order for the U.S. president "to have a stable channel of information about Ukraine."
In early March, Lutsenko said in an interview with The Hill that Yovanovitch gave him a do not prosecute list during their first meeting. "Unfortunately, from the first meeting with the U.S. ambassador in Kyiv, [Yovanovitch] gave me a list of people whom we should not prosecute," he said.
The U.S. Department of State called these statements by Lutsenko untrue.
op