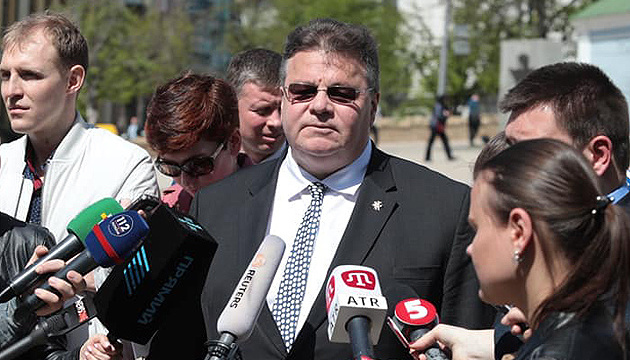 Linkevičius advocates strengthening sanctions against Russia over passportization in Donbas
Russia's decision to "hand out" its passports in the occupied territories of Donbas is a gross violation of international law, and the European Union should take additional measures of counteraction, perhaps, new sanctions against this country.
"This [the issuance of Russian passports] is a gross violation of international law. We have this so-called process of "passportization" in Georgia as well, so this is not the first case. We have agreed that if something goes wrong, if the violation of international law, international obligations, and Russia's violations of the agreements are ongoing, we must think about additional measures. In my opinion, additional sanctions should be imposed," Minister for Foreign Affairs of Lithuania Linas Linkevičius said on the sidelines of the EU's Foreign Affairs Council in Brussels on Monday, an Ukrinform correspondent of reports.
As the Lithuanian minister noted, the EU countries are concerned about the fact that the partner countries are subjected to pressure, sometimes even military pressure, because of their choice.
"It is very important to protect their values and their decisions. It is important not only for them but also for us. It is our European challenge. Because their success is our success, and if they fail, this should be perceived as our failure," Linkevičius added.
ol