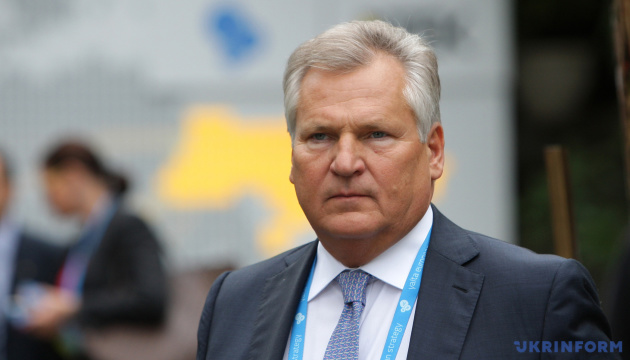 Ex-president of Poland Kwasniewski: Ukraine's membership in EU is near-term prospect
Ukraine may gain membership in the EU in the near-term prospect but still has to perform its "home task."
"Now it is important what Ukraine will do after the presidential and parliamentary elections. However, I think that the path towards European integration will remain unalterable. I am an optimist and believe that your [Ukraine's] membership in the EU is an issue of near-term prospect," ex-President of Poland Alexander Kwasniewski said in an interview with Ukrinform.
He expressed the conviction that the most important thing to do for Ukraine now is to perform its "home task."
"You need to prepare reforms, the legal system, laws, the economy, the mindset of people, which needs to be changed a little. If you do all this, Ukraine will be a strong and successful EU member. I don't think that Ukraine's membership in the EU is a kind of unknown prospect. We all will live up to the day to see Ukraine as a successful member of the community," the ex-president of Poland emphasized.
ol