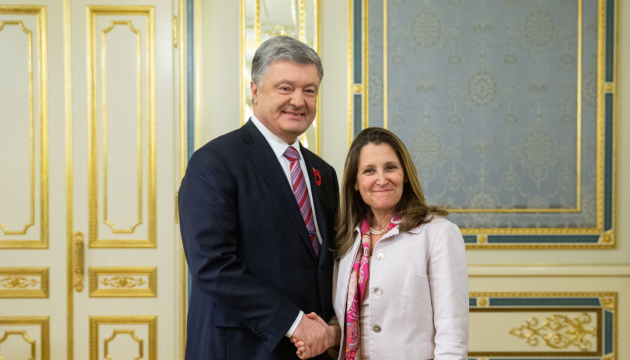 Poroshenko, Freeland discuss release of Ukrainian prisoners, passportization in Donbas
President of Ukraine Petro Poroshenko discussed with Minister of Foreign Affairs of Canada Chrystia Freeland the situation in Donbas, toughening of sanctions against Russia over passportization of residents of temporarily occupied territories and the release of Ukrainian prisoners.
The meeting was held as part of Chrystia Freeland's visit to Kyiv, the press service of the President of Ukraine reports.
"The parties discussed the deterioration of the situation in Donbas in the context of the latest provocative actions of Moscow. Petro Poroshenko called on Canada to support the strengthening of sanctions against Russia in response to the so-called passport decrees," the statement reads.
The President stressed the importance of deploying a peacekeeping mission under the aegis of the UN in the temporarily occupied part of Donbas, including the uncontrolled section of the state border between Ukraine and Russia.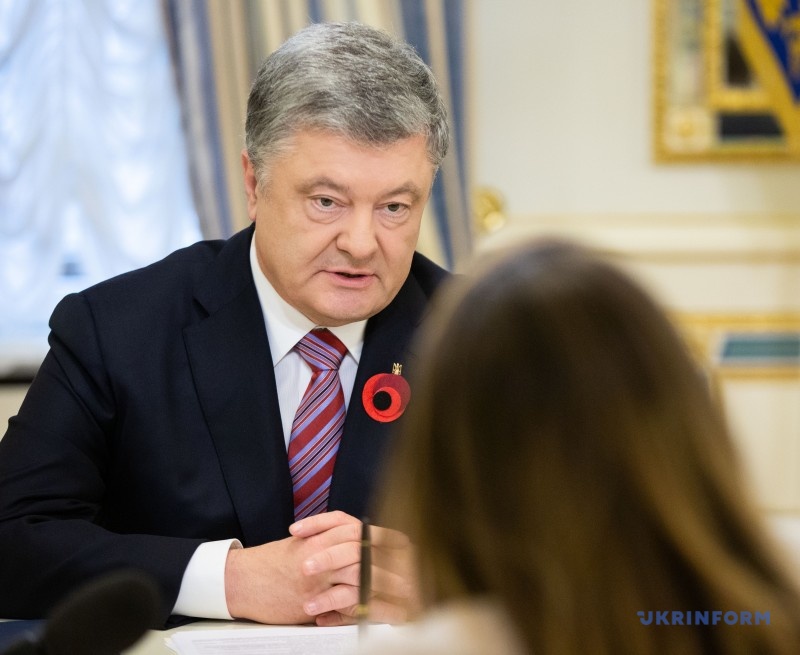 Particular attention was paid to the release of 24 sailors and all Ukrainian hostages illegally detained by Russia.
At the same time, Petro Poroshenko thanked Canada for comprehensive support, in particular at the G7 level, both in terms of reforms and counteraction to Russian aggression.
The Head of State thanked Canada for introducing the so-called Azov package of sanctions in March in coordination with the EU and the USA.
Petro Poroshenko noted Canada's important role in building up the defense capabilities of the Armed Forces of Ukraine. The parties discussed promising directions for deepening security cooperation between Kyiv and Ottawa, as well as Canada's support in the issue of providing the NATO Membership Action Plan to Ukraine.
Chrystia Freeland praised the free and democratic presidential elections in Ukraine and noted the personal role of President Petro Poroshenko in that.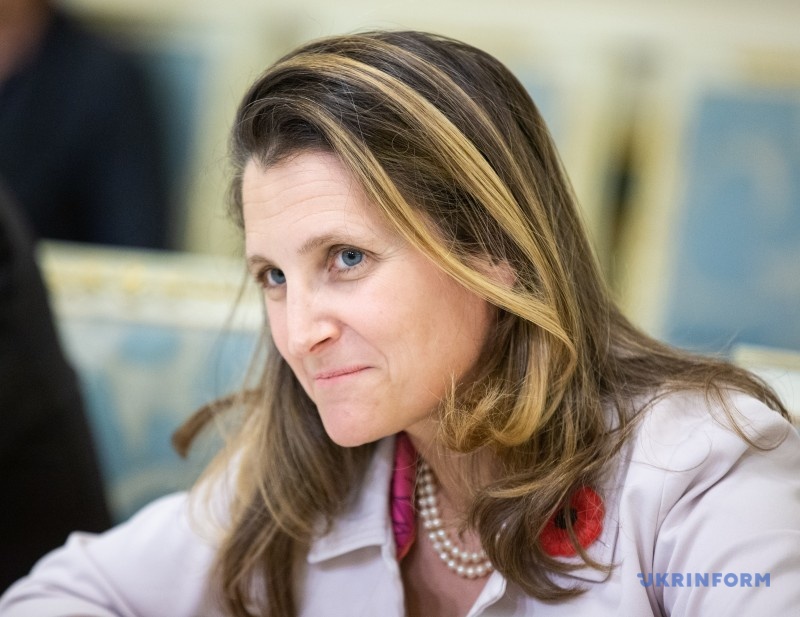 "Was great to meet again with President Poroshenko, with whom Canada has collaborated closely over the last 5 years. Your support for Ukrainian democracy and peaceful political transition is historic. Canada will continue to support Ukraine on the road to a more prosperous future," Freeland posted on Facebook after the meeting with Poroshenko.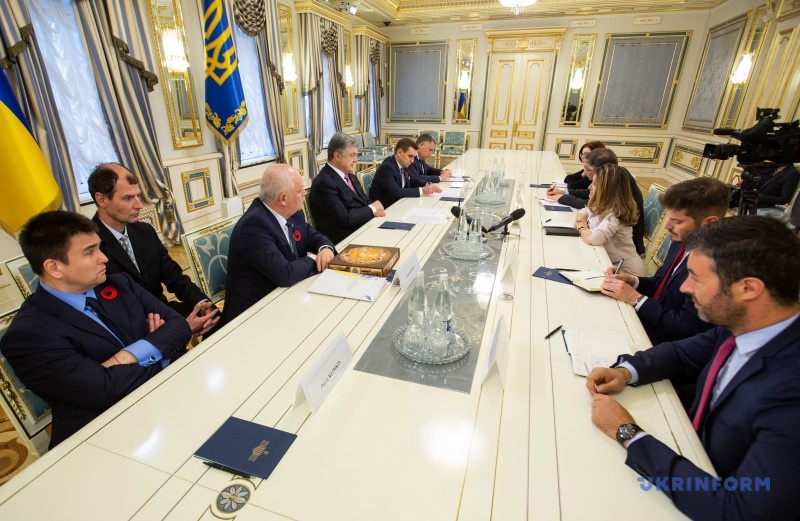 ol