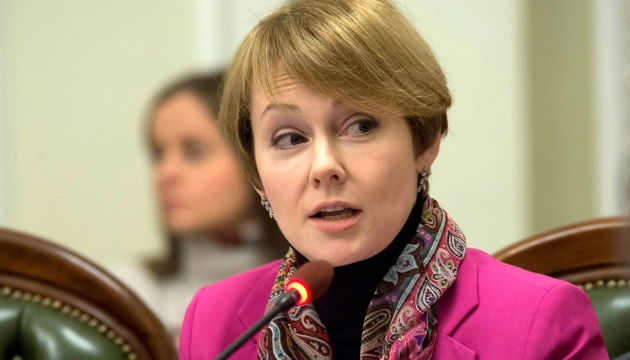 Russia refuses to attend ITLOS hearing on Ukrainian seamen
Russia has said that it will not attend a hearing of the International Tribunal for the Law of the Sea (ITLOS) in the case on the application of provisional measures concerning the immunity of three Ukrainian naval vessels and their crew members, Ukraine's Deputy Foreign Minister Olena Zerkal has said on Facebook.
"Russia's constant refusal to participate in hearings does not reduce the legitimacy of the case regarding the release of our seamen, and the hearing will be held as planned – on May 10, 2019 in Hamburg," Zerkal wrote.
She said that the parties' arguments - written documents and transcripts of speeches - would be available at the hearings, and the decision of the ITLOS would be passed by the end of May.
"Even if Russia, in its consistency, presents the decision on the release of Ukrainian seamen to its consumers of information as a great service to the Ukrainian president-elect, the whole civilized world will be aware that this is in fact not a service but the implementation of the decision of the Tribunal. We do not request any service. We demand the immediate release of our seamen, as enshrined in the United Nations Convention on the Law of the Sea," Zerkal said.
op