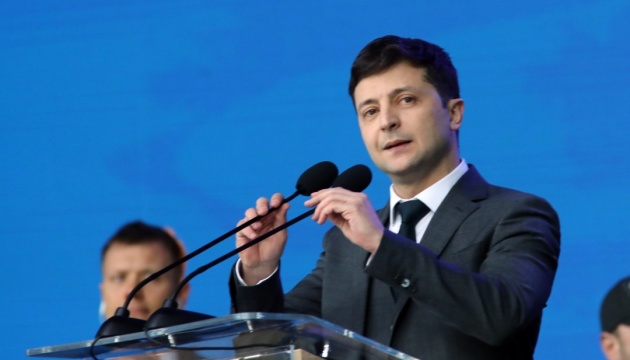 Zelensky intends to meet with business representatives
Ukraine's President-elect Volodymyr Zelensky has invited business representatives to meetings and stated that relations with entrepreneurs will be transparent during his presidency.
In a post on his Facebook page, he wrote: "During my presidency, relations with entrepreneurs will be transparent. No more backchannel negotiations, night visits to the Administration and agreements hidden from society. Therefore, I officially invite representatives of large, small and medium-sized businesses to meetings in the coming days".
Zelensky also added that "it's time for everyone to work for the country in line with transparent rules."
As Ukrinform reported, on April 30, the Central Election Commission announced the final results of Ukraine's presidential election. Volodymyr Zelensky was elected president of the state, 73.22% of Ukrainian citizens voted for him.
iy