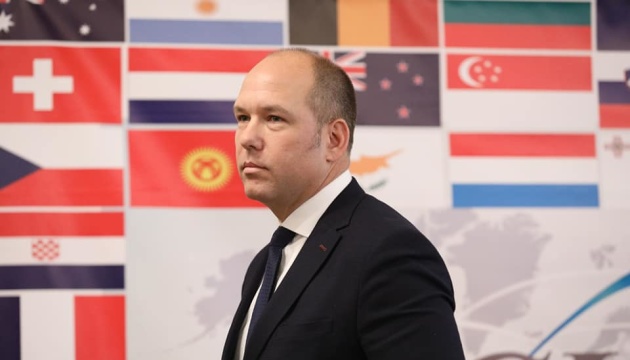 UWC to cooperate with Zelensky to protect Ukraine's interests
The Ukrainian World Congress (UWC) has congratulated Volodymyr Zelensky on winning Ukraine's presidential election and expressed readiness for active cooperation on protecting Ukraine's interests in the world.
UWC President Paul Grod wrote this on Facebook.
"The Ukrainian people made their democratic choice and expressed great confidence and hope for the development of independent, sovereign and democratic Ukraine. The UWC is ready to cooperate actively with You on the post of President of Ukraine in order to implement the strategic tasks on strengthening Ukraine and its interests in the world, continuing European and Euro-Atlantic integration, defending the independence and sovereignty of Ukraine in the fight against Russian aggression," reads the statement.
The UWC President stressed that "we are all Ukrainians, no matter where we live".
iy