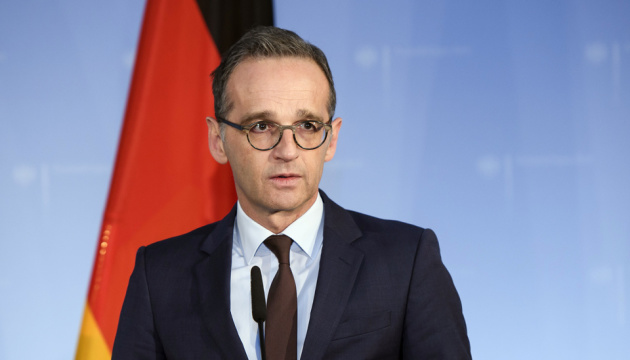 Democracy has won in Ukraine – German foreign minister
German Foreign Minister Heiko Maas believes that the result of presidential elections in Ukraine testifies to the presence of a strong democracy.
The diplomat said this in a letter of congratulations to the winner of the election race, Volodymyr Zelensky.
"I congratulate Volodymyr Zelensky on this clear election victory, which testifies to an energetic and strong democracy in Ukraine," Maas wrote.
He emphasized that five years after the Revolution of Dignity, the new president of Ukraine assumes great responsibility for his country and the future, and the Germans wish him success.
Maas recalled that during his election campaign Zelensky showed his commitment to continuing reforms and fighting corruption and assured that Germany would continue to be on the side of Ukraine, supporting it on this path.
The German diplomat noted that the key task for Ukraine is progress in resolving the conflict in the east of the country and in the occupied Crimea. Germany, along with its partner, France, is ready to facilitate this as part of the Minsk agreements and the Normandy format, he said.
Maas also said that Ukrainian President Petro Poroshenko had done much for his country over the past five years and thanked him for implementing the constitutional peaceful transfer of power.
German Chancellor Angela Merkel earlier congratulated Zelensky on winning Ukraine's presidential election.
op