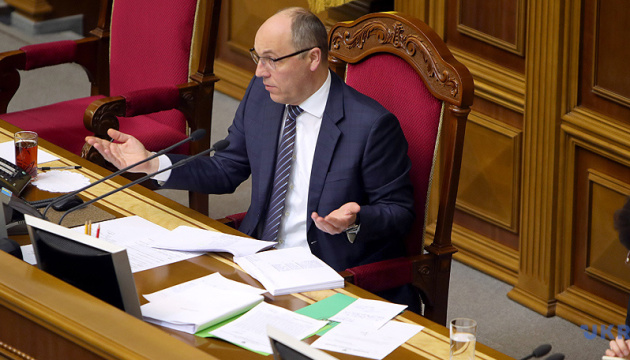 Parliament next week to decide on date for considering law on impeachment - Parubiy
Chairman of the Verkhovna Rada of Ukraine Andriy Parubiy has said that the date for considering the bill on impeachment may be established next week.
The speaker said this in an interview with the Priamyi TV channel, an Ukrinform correspondent reported.
"Obviously, we will approve this decision jointly [with the leaders of the parliamentary factions] at a meeting of the Agenda-Setting Council [on April 22]," said Parubiy.
According to him, five bills on impeachment have been already registered.
"Of course, there are factions that insist that this be also included in the package [of bills on the reform of the Verkhovna Rada], since this provides for strengthening the parliamentary oversight function and its responsibility," said Parubiy.
As Ukrinform reported, President Petro Poroshenko on April 8 said that the law on impeachment is necessary and he is ready for discussions to work out a balanced document.
iy