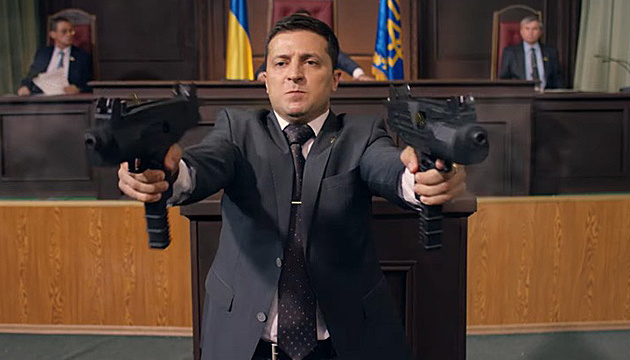 Ukraine in a global trend: entertainment overshadows politics
Why are elections turning into a show, and how?
The three-week period between the first and second rounds of the presidential election in Ukraine is approaching the equator. The escalation of passions is already very high, but it is clear that it will only grow further. Under these conditions, it seems useful to look at what is going on, somewhat from a distance, and take up generalization.
And then a lot of things will be clearer.
LAZINESS, HEDONISM AND DEMOCRACY
But first, a bit of a theory.
The progress of human society is driven by many factors, in particular, laziness and hedonism. They contributed to many discoveries, progress. But they also play a special role in the social life of human society, set a vector of development, and it's still unclear whether to consider it as progress or regress. This vector is intended for entertainment, and as an addition to various phenomena, it changes their trajectory of change...
One of the most important achievements of mankind - democracy (as a principle), with its central procedure, election – is a very difficult form of organization. It requires that participants in the election process possess many qualities, the basic level of literacy, education, and awareness. This is necessary for an adequate understanding of processes occurring in a country/region/society so that the choice could be conscious.
Intellectual work is also work, like learning, getting education. Consuming information, searching for it, selecting and analyzing it, requires intellectual and time consuming efforts. If a person is not a student and is not interested (that is, not informed), then he or she is not socialized and even in a democratic country easily becomes the object of gross manipulation.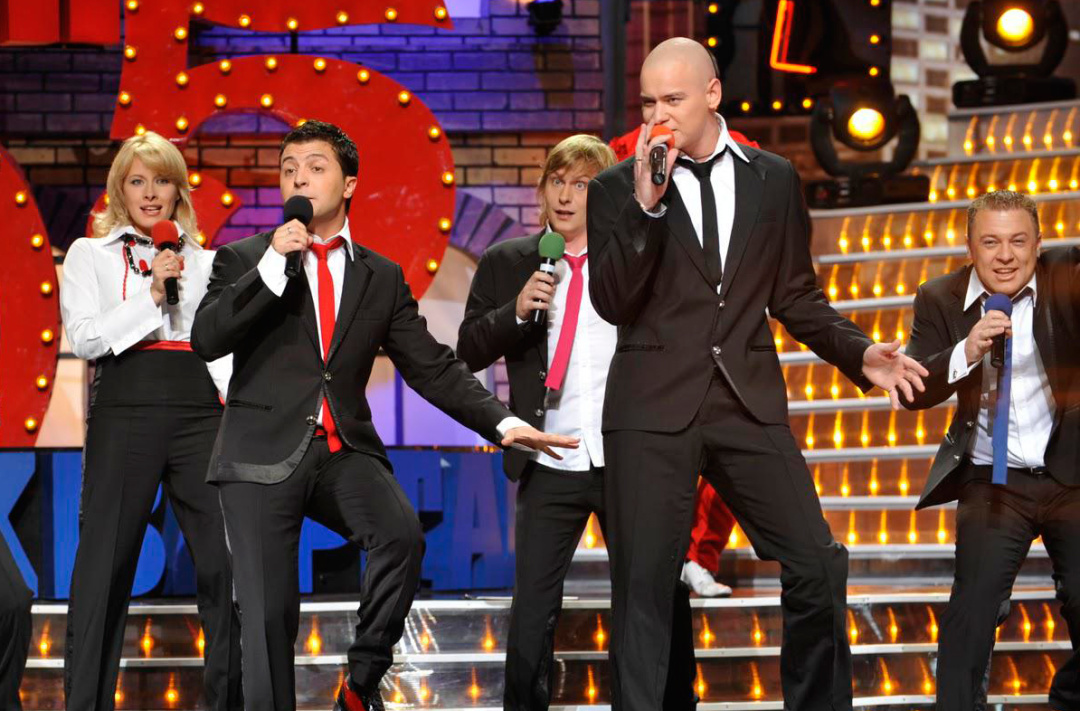 And now let's return to laziness and hedonism. It's nice to learn, as well as to receive information, news, not working, but having fun, getting pleasure, in some sense, resting. That's how edutainment (educational entertainment), i.e. education through entertainment, as well as infotainment (information + entertainment) appeared.
It is important to note that infotainment has become so important and widespread phenomenon that the English language also has a special definition for a professional engaged in this area - infotainer. Even though infotainers are celebrities, stars and highly paid professionals, this term has a somewhat negative connotation in English. It is believed that in pursuit of success the infotainers lower journalism to the level of quasi-journalism. In addition, if we assume that the concept of infotainer consists of information and entertainer, then the main meaning of the second word is indicated. Entertainer is a variety performer, animator (in the sense of a person leading an entertaining event, not an animated cartoon artist).
The entertainer, variety actor, in addition to news, including serious, economic, socio-political news stories determining the life of the country, for Western democracies, is something that is minor, too vulgar, such as tabloids. You can look at them, sometimes they publish something interesting, exclusive. But in general, they cannot be trusted.
OUR NEW REALITY - ELECTAINMENT
In the electoral process, an element of entertainment, show has traditionally been weighty. The question, however, is about the dosage and forms of its manifestation. The boundary between "an element of show in politics" and "politics as a show" has remained fairly clear. Those who crossed it could achieve some local success (Cicciolina in the Italian parliament), but remained marginal.
In the 21st century, the crisis of traditional parties, the crisis of systemic politics and politicians, the crisis of bureaucracy in socially oriented democracies, which coincided with a new information explosion, the emergence of social media, portable gadgets (which sharply strengthened visualization of life and being), led to the fact that entertainment began to interfere in politics and the electoral process more actively and successfully. And this phenomenon, similarly to those already described, should logically be called electainment (election + entertainment).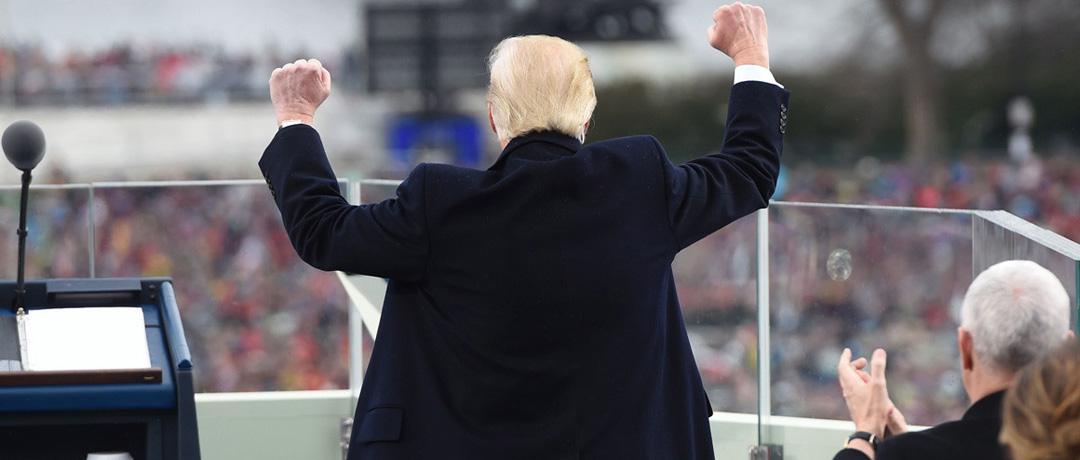 The victory of Donald Trump in the 2016 election was the brightest manifestation of this line. Yes, it was caused by many reasons. One of them was that Trump, before beginning the election struggle, spent 14 seasons hosting the Apprentice TV program on NBC (one of the Big Three television networks in the United States), not to mention other media projects such as daily (on weekdays) one-minute radio program Trumped, work as a sports commentator, regular speeches during talk shows, etc.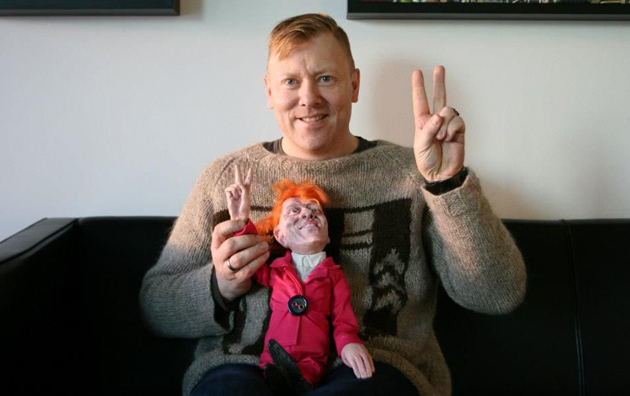 With such experience, mostly as an actor, Trump easily coped with his rivals in the primaries. And after that, he managed not to lose in the final battle with Hillary Clinton. Particularly demonstrative was one of his remarks during the debate: "Nasty Woman." Yes, she was horrifying to the supporters of traditional electoral ethics, but at the same time, she enraptured those who felt the charm of electainment. This phrase has become a meme. Why? Because Trump uttered it with variety spontaneity and empathy. Many people thought about Clinton in such a way, but Trump voiced their thoughts, becoming an idol for these people. And at the same time, he broke ethical barriers in the electoral struggle, which have been common for many decades.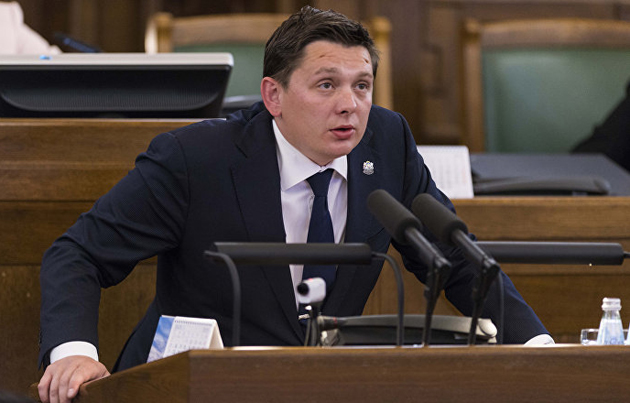 A bit earlier in Europe, the brightest manifestations of the same vector were the victory of Jon Gnarr (comedian, actor) in the mayoral election in the Icelandic capital of Reykjavik in 2010, as well as the success of the Italian party "Five Star Movement" in the 2013 elections (its leader is a comedian, actor, television host Beppe Grillo).
"ZELENSKY PHENOMENON" AMID GLOBAL EXPERIENCE
Therefore, the "Zelensky phenomenon" amid electainment does not seem to be something unusual. But comparing it with other phenomena helps better identify both typical features and special, personal features of the Ukrainian electainer.
What is common - media recognition, popularity, TV entertainment with stake on humor. What is different - the purely Soviet, post-imperial specificity of the alma mater where TV star Zelensky began his career – KVN (a humor TV show); plus a rather rare genre in which he works now - political cabaret. And one more thing - the lack of regular experience in communicating with the audience. Not the dumb audience that came to relax and does not argue with its favorite TV star, who, by the way, wittily says exactly what this audience wants to hear. But the audience of talk shows, reality shows, an active audience of live talk shows, in which, even with preliminary preparation, one cannot predict all the options.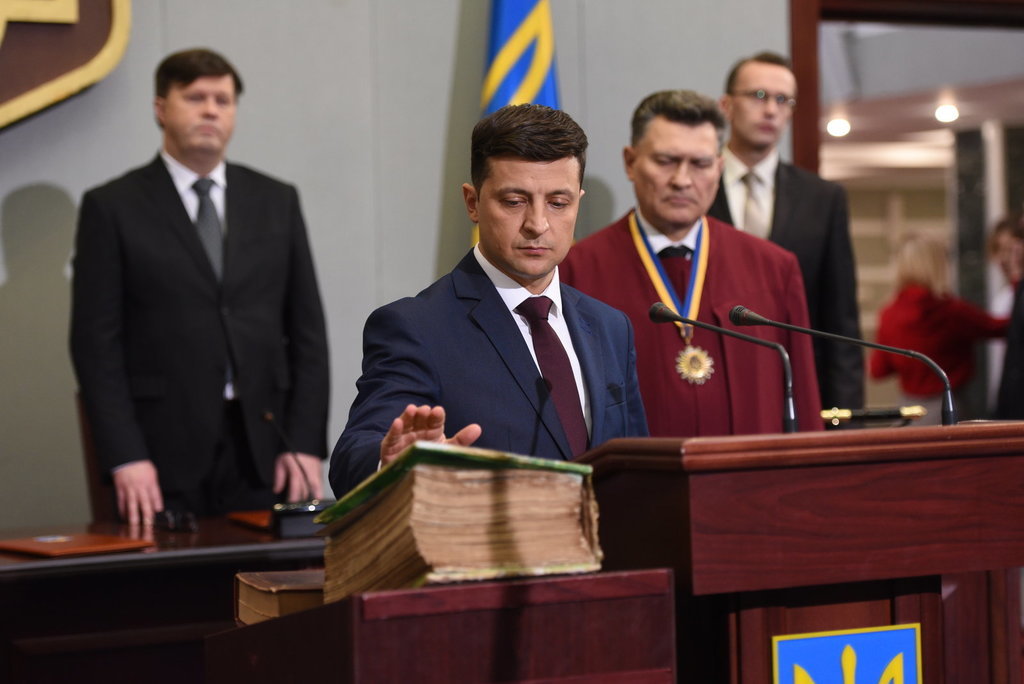 With such a set of starting conditions, the Kvartal 95 team managed to create a project that neutralizes this shortcoming of a future politician - TV series "Servant of the People." And judging by the fact that broadcasting rights were bought out by the American media-services provider Netflix, the project is truly unprecedented.
In addition, a quick presidential campaign in Ukraine also played into the hands of a newcomer in politics - less than three months (compare, for example, the election campaign in the U.S.). Its core for Zelensky and his team were touring concerts, supplemented by charity concerts. And again, after several not quite successful examples, there is no full experience of communication with journalists, no real communication with opponents, and, basically, just a mode of comfortable interviews called "warm baths."
Paradoxically, another participant in the second round, the incumbent head of state, had less comfortable conditions for communication - pressure from radical activists at rallies; inconvenient questions from journalists. The reaction of Petro Poroshenko was not always optimally accurate, but his experience of personal contact with the disagreeable audience was still higher in this election campaign.
With such psychological luggage, the two candidates entered the preparatory stage for the second round of presidential elections. And it is still unclear whether a presidential debate will take place. If so, then when, in what amount (is it already known that not on April 14, but once or twice on April 19?), and where (public television, Olimpiyskiy Stadium?).
Oleg Kudrin, Riga