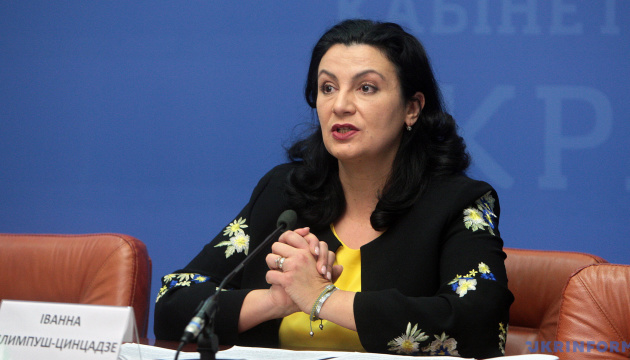 Vice PM Klympush-Tsintsadze: Association agreement with Ukraine is most powerful EU ever signed
The association agreement with Ukraine is the most powerful and most ambitious one, which the European Union has ever signed.
"As a result of the Revolution of Dignity, we managed to sign the EU-Ukraine Association Agreement. It is the largest, most powerful and most ambitious agreement, which the EU has ever signed with the European countries," Vice Prime Minister of Ukraine for Euro-Atlantic integration Ivanna Klympush-Tsintsadze said during a meeting with students of the Zhytomyr Medical Institute, the press service of the Zhytomyr Regional State Administration reports.
According to her, about 30% of European directives and regulations are to be applied to the Ukrainian legislation for ten years. In addition, the association agreement facilitates the reform of various branches of the economy.
"We have already seen the concrete results, which we must continue to implement. We have already used the first freedom - a visa-free regime - and we continue to work on the freedom of goods, trade. We must defend the opportunity: to cross the Rubicon of no return," the Vice Prime Minister added.
ol