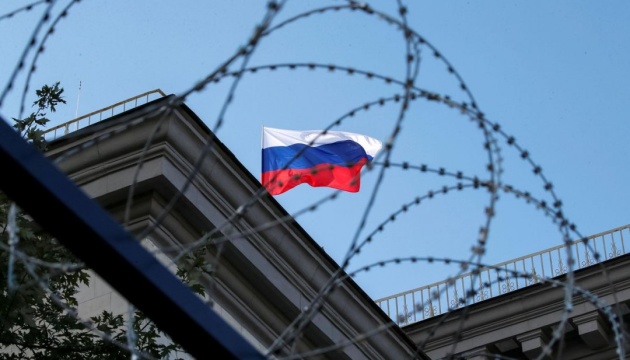 US and allies considering new package of sanctions against Russia
The United States, its allies and partners currently consider a possibility of imposing new sanctions against Russia after the so-called "Kerch package", which was applied to six people and eight organizations a few days ago.
"The United States and its partners continue to consider additional restrictions," George Kent, Deputy Assistant of the U.S. Secretary of State for European and Eurasian Affairs, said in a commentary to an Ukrinform correspondent, when asked whether the U.S. Government considers new sanctions against Russia.
Kent noted that he could not comment on the content of discussions, but said: "We continue making these efforts."
Earlier, the Deputy Assistant of the U.S. Secretary of State spoke at the conference "Crimea after Five Years of Russian Occupation" at the United States Institute of Peace (Washington D.C.). He once again stressed the West would continue to put pressure on Russia until the end of its aggression.
As George Kent said on Tuesday, "the United States will continue to use private and public diplomacy, as well as a policy of sanctions." He also added that the United States "will continue to provide security assistance to Ukraine to be sure that Russia will pay for its actions."
The senior official of the U.S. Department of State also recalled that over the past five years Washington had maintained a stable policy in support of the sovereignty and integrity of Ukraine within its internationally recognized borders, including the territorial waters.
"We will not accept anything except the full restoration of the territorial integrity of Ukraine," Kent said.
ol