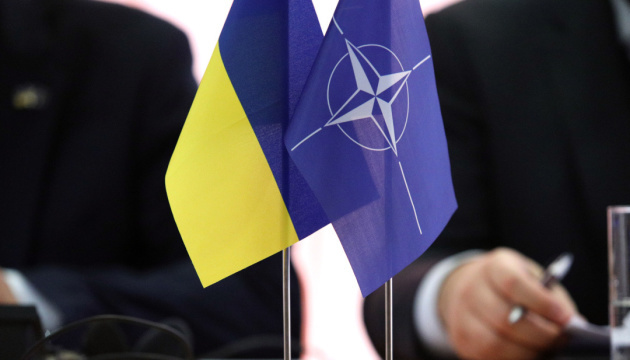 NATO's commitment to assisting Ukraine remains high
NATO's commitment to assisting Ukraine's security and defence sector reforms remains high.
"A sovereign, independent and stable Ukraine, firmly committed to democracy and the rule of law, is key to Euro-Atlantic security. Since Russia's illegal and illegitimate annexation of Crimea in 2014, NATO has stepped up political and practical support to Ukraine. This commitment was reconfirmed at the Brussels Summit in July 2018, where NATO leaders met with President Petro Poroshenko of Ukraine," reads the NATO Secretary General's Annual Report for 2018, an Ukrinform correspondent reports.
As noted, in 2018, the NATO-Ukraine Commission (established in 1997) continued to discuss the security situation in and around Ukraine, including in Crimea, in eastern Ukraine and in the Black Sea. It also discussed Ukraine's wide-ranging reforms aimed at implementing Euro-Atlantic principles and standards against the background of Ukraine's aspirations for NATO membership.
The report also reads that NATO's commitment to assisting Ukraine's security and defence sector reforms through the Comprehensive Assistance Package – including 10 Trust Funds – remains high.
In 2018, the advisory effort of the NATO Representation to Ukraine focused on the development and implementation of the framework Law on National Security. Medical rehabilitation of wounded soldiers and support to Ukraine's medical institutions, as well as NATO's resettlement programme for former military personnel continued. Since 2014, NATO has also assisted Ukrainian military personnel to manage the psychological injuries caused during the conflict.
A new NATO Science for Peace and Security project to enable real-time detection of explosives in public transport was launched in June. Follow-on projects are under development on cyber defence and radioactive waste disposal. In response to a request from Ukraine following a series of explosions at ammunition depots, NATO has developed specific projects to enhance secure and safe storage of ammunition.
ol