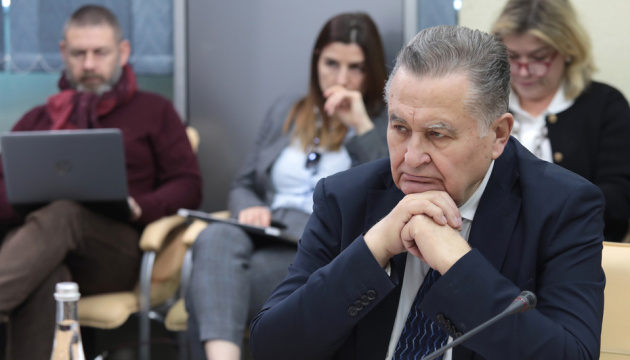 Russia refuses to discuss release of captured sailors – Marchuk
The Russian side in Minsk refused to discuss the release of Ukrainian sailors captured in the Black Sea.
Ukraine's representative in the Trilateral Contact Group Yevhen Marchuk announced this following the talks of the TCG in Minsk on March 13, Radio Liberty reported.
"Russia adamantly refuses to discuss this issue," Marchuk said.
The Russian side also refused to discuss the exchange in the format of 25 for 25 (25 Russian citizens serving sentences in Ukrainian prisons for 25 Ukrainians held by Moscow).
"ORDO, ORLO representatives also do not want to talk about the exchange of hostages, which we previously discussed in detail," Marchuk added.
He also called the ceasefire agreed on March 7 "the shortest one in all periods," because "there were no guarantees from the Russian side, as Russia's representative in the Trilateral Contact Group Gryzlov did not take part in the discussion and approval of the text."
Earlier, the Office of the United Nations High Commissioner for Human Rights noted in its report that Ukrainian crew members captured and still held by Russians in Moscow could be considered as prisoners of war and protected under the Third Geneva Convention.
ish