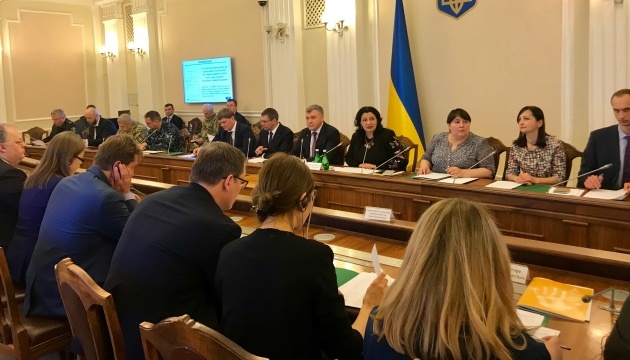 Ukraine should implement EU principles of integrated border management – vice prime minister
Ukraine should implement the principles of integrated border management as soon as possible, in particular, introduce the best European practices.
Deputy Prime Minister for European and Euro-Atlantic Integration Ivanna Klympush-Tsintsadze stated this at a first meeting of the interdepartmental working group on integrated border management, according to the Government Portal.
"The common European objective of integrated border management is to effectively manage crossing and migration processes, respond to potential threats, counteract cross-border crime and ensure a high level of internal security while respecting the fundamental rights and freedoms of citizens," she said.
In addition, according to Ivanna Klympush-Tsintsadze, the effective implementation of integrated border management principles is envisaged in the Association Agreement with the EU.
The official noted that the interdepartmental working group should develop and submit to the government a draft strategy for integrated border management by the end of June. For this purpose, ten ministries and central executive authorities responsible for border management must submit their proposals to the draft document within a month.
During the first meeting, the working group also approved the main directions of activities in the field of integrated border management and approved the structure of the future national strategy and action plan for its implementation.
iy